LONG TRUONG VU – RECRUITING DISTRIBUTORS FOR CLEANING AGENTS WITH MANY ATTRACTIVE POLICIES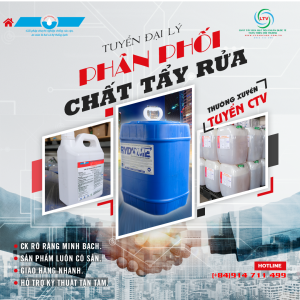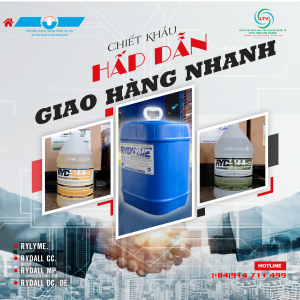 Long Truong Vu is recruiting nationwide agents to develop their business with discounts of up to 25% (applicable to agents, EXCLUDING sales achievement bonuses) along with transparent policies, readily available products, fast delivery, and technical support for each distributor of cleaning detergents.
==========
Long Truong Vu is recruiting specific Distributors for cleaning agents with the following benefits:
Business strategy consulting support
Up to 25% discount (applied to Distributors, excluding sales target bonuses) for all cleaning agent products with clear monthly, quarterly, and yearly reward plans
Referral of retail customers to Distributors' areas
Support for retail customers to visit nearby stores/ distributors for product consultation
Support for printing sales materials such as Standee, Catalogue, Brochure, and Phuon
Comprehensive brand marketing support with images, content, and media videos
Support for customer care, technical advice, and training during product use
All products have clear origin certificates (according to international standards such as ISO 9001:2015, ISO 14001:2015, ISO 45001:2018 …)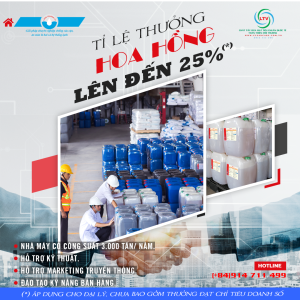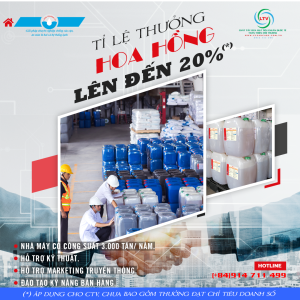 See more:
Cleaning products: https://cleancare.com.vn/san-pham/
Cleaning product testing videos: https://cleancare.com.vn/video/
============
With over 20 years of experience in industrial cleaning, clean water treatment, and providing solutions to prevent corrosion and scaling in boilers and refrigeration systems, Long Trường Vũ is always striving to improve our products and services to better serve our customers. We have been trusted by major clients such as Bitexco Group, C.P Group, Vinpearl, De heaus, Sofitel, Petro Vietnam…
Currently, Long Trường Vũ has a system and service center spread across the three regions of North, Central, and South Vietnam and regularly recruits sales agents to distribute our cleaning products.
If you:
Are a B2B sales specialist.
Can enjoy up to 20% commission (applicable to sales agents, excluding sales target bonuses) for all cleaning products along with a transparent monthly, quarterly, and yearly commission structure.
Have experience in industrial sales.
Want to increase your income and have a stable income when you have regular customers.
Enjoy high sales commissions and unlimited income potential.
Receive support for targeted customer data.
Will not have any impact on your current job.
Especially: If you are responsible for training other successful sales agents, you will receive an additional 4% bonus on their sales revenue.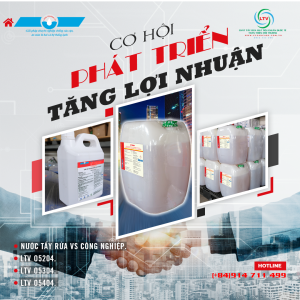 Dear distributors and customers who are interested, please contact the hotline: 0914 711 499 for detailed consultation.
==========
CÔNG TY TNHH KỸ THUẬT – CÔNG NGHỆ – MÔI TRƯỜNG LONG TRƯỜNG VŨ.
– Trụ Sở Chính:
Đ/c: 72 Phú Thọ, Phường 2, Quận 11
Email: info@longtruongvu.vn
Website: https://cleancare.com.vn/