WARNING: APPEARANCE OF LONG TRƯỜNG VŨ IMPERSONATION PAGE
Important Notice Regarding Avoiding Long Trường Vũ Impersonation
To: Valued customers of Long Trường Vũ Company,
Long Trường Vũ extends its sincere gratitude for the support and trust you have placed in our products and services over time. With our mission to provide top-notch cleaning, descaling, and boiler corrosion solutions in the market, quality and credibility have always been our utmost priority at Long Trường Vũ.
However, recently, there have been cases of impersonation attempting to copy our brand and products in the market. We are deeply concerned about this matter and wish to inform our customers to avoid falling into the trap of purchasing counterfeit or low-quality products.
This is particularly crucial when using boiler cleaning products, as compromised quality can impact the performance and safety of your boiler. We advise our customers to take note of the following to identify Long Trường Vũ Company's products and services:
Our genuine products will bear the company's clear label and logo, and we always provide our contact information.
We never request payments through insecure channels or unofficial websites.
If you encounter any issues or have questions about our products or services, please contact us directly at +84 914 711 499 or via email: info@longtruongvu.vn, as updated on Long Trường Vũ Company's website.
A store on Lazada displaying Long Trường Vũ's logo without going through us is fraudulent.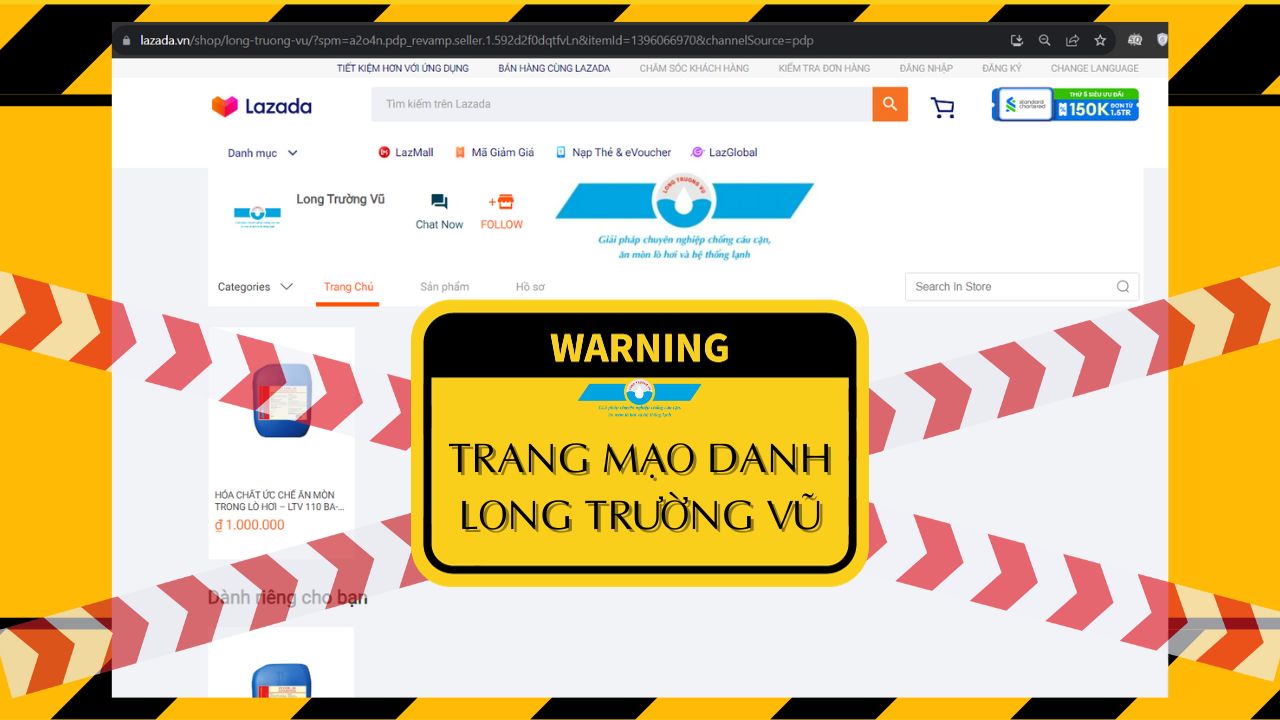 Warning: Fake Long Trường Vũ Store on Lazada E-commerce Platform
We wish to caution our customers about the existence of a fake Long Trường Vũ store on the Lazada e-commerce platform. This can threaten the security and peace of mind of our customers when shopping online. We want you to know that this image is the true Lazada e-commerce store of Long Trường Vũ.
Counterfeit Website Impersonating Long Truong Vu's Information
The act of impersonating the website https://hhktech.com.vn/ and associating it with Long Truong Vu is an extremely dangerous and well-planned deception aimed at misleading customers.
This behavior is intended to create the impression that this is an official partner; however, in reality, there is no connection whatsoever with Long Truong Vu.
This not only falls into the category of impersonation but also poses a significant risk for new customers who may become entangled in misunderstandings, jeopardizing their safety.
BELOW IS AN IMAGE OF THE WEBSITE FALSIFYING THE ENTIRE INFORMATION OF LONG TRUONG VU.
⇓

How to Verify Long Trường Vũ's Lazada Store?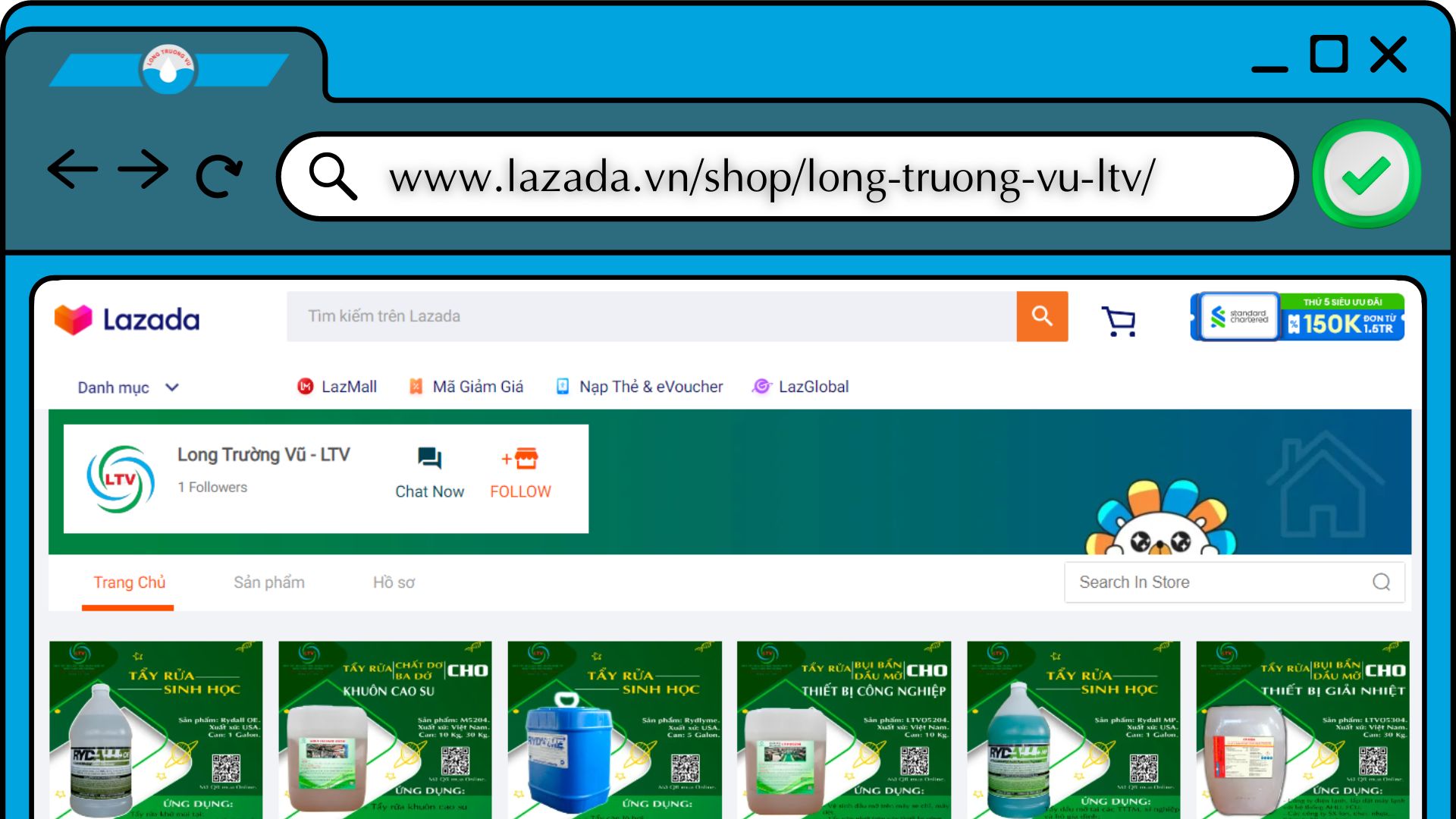 To ensure that you are transacting on the official Lazada page of Long Trường Vũ, please follow these guidelines:
Check the URL: Verify that you are accessing Lazada at their official URL. Long Trường Vũ's official Lazada URL will have Lazada.vn, followed by our store name.
Verify Store Information: On Lazada, you can check the store information to confirm that you are dealing with Long Trường Vũ. Examine the logo, store name, and store description to compare with our official information.
Contact Us: If you have any doubts about the Lazada page you are transacting on, please contact us directly through the official contact methods provided on the Long Trường Vũ website.
We are committed to ensuring that you have a safe and reliable online shopping experience on our Lazada store. Please do not hesitate to reach out if you need additional information or have any questions.
Thank you for your continued support, and we are honored to serve you.
For any inquiries, please contact our hotline at +84 914 711 499.
Websites: https://cleancare.com.vn/ & https://longtruongvu.vn/
Link to Long Trường Vũ's Lazada store: https://www.lazada.vn/shop/long-truong-vu-ltv/