USING SYNTHETIC CLEANING AGENT FOR REMOVING SAWDUST RESIDUE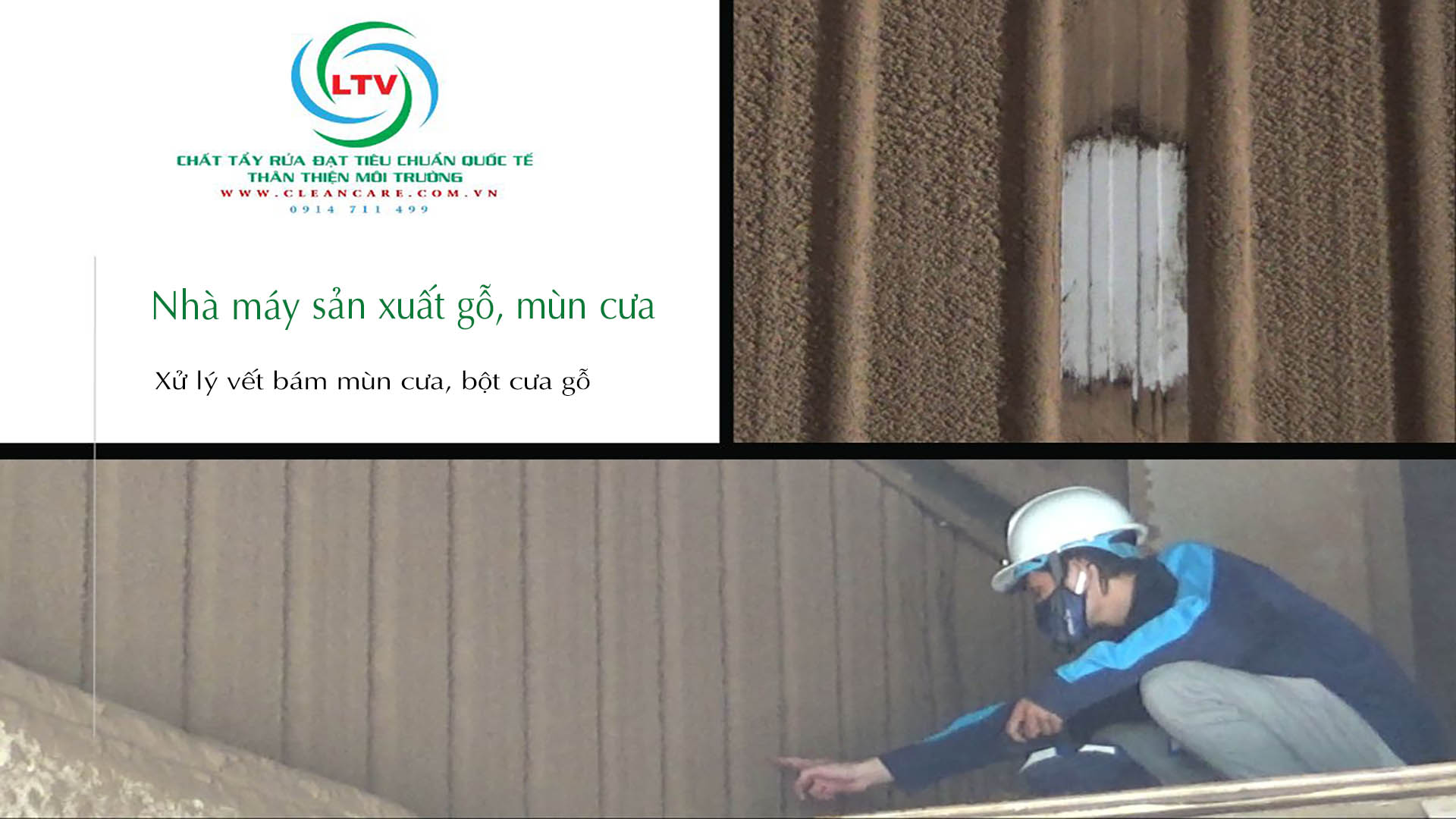 Cleaning agents are essential in the manufacturing industry. For wood production plants, sawdust, wood shavings, and wood particles cannot be overlooked when it comes to cleaning floors and surfaces, which have become a serious concern. Recognizing this, LTV has introduced a product line of cleaning agents to remove sawdust residue from all surfaces.
Key Points for Wood Particle and Wood Plastic Production Plants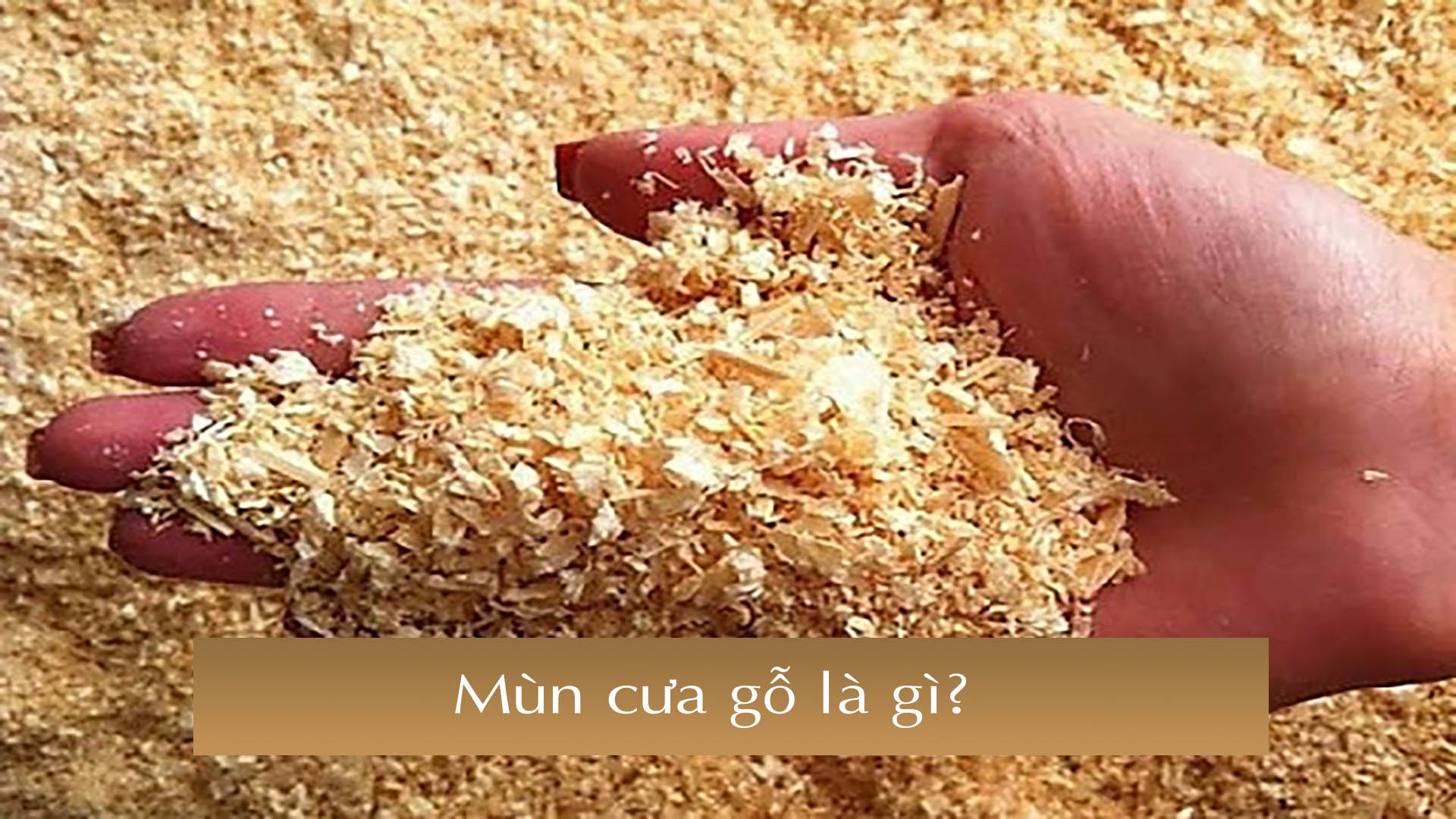 Benefits of Sawdust and Wood Particle Residue
Sawdust and wood particles have numerous industrial applications. Despite originally being considered byproducts or waste, sawdust particles now have practical uses in daily life, including in interior design, livestock farming, medicine, and various other fields.
Applications include:
Industrial heat supply technology:

Steam, drying, and sterilization processes in food and beverage production facilities
Steam systems and boiling systems

Livestock farming and fertilizer industries:

Bedding for poultry and livestock such as chickens, pigs, and goats
Mixing sawdust with compostable materials to balance Nitrogen and create compost fertilizer
Weed prevention

Synthetic cleaning agent applications made from wood particles
Charcoal production
Current interior design applications:

Production of pressed wood panels for interior furniture such as tables, chairs, beds, cabinets, and desks
Inevitable Hazards for Wood Sawdust Production Plants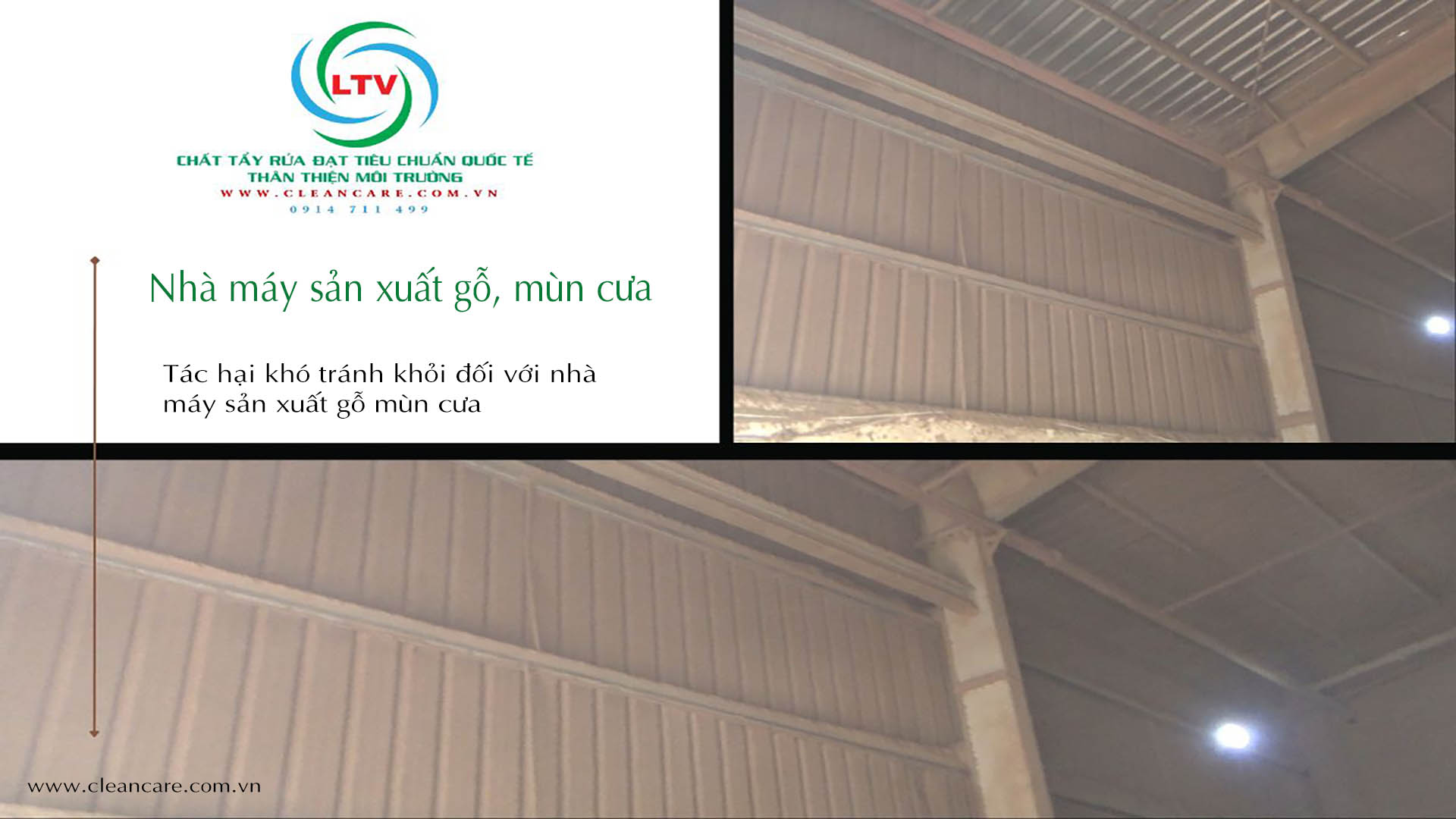 Wood Sawdust and Dust Accumulation Pose Significant Challenges
Wood sawdust and dust settle and adhere firmly to the floor and surfaces in contact. Whether in small-scale household processing or industrial operations, the generation of wood sawdust and dust is inevitable.
»»» New Article: Effective and Easy Removal of Wall Adhesive Foam with LTV Cleaning Solution
Wood dust and sawdust adhesion lead to numerous difficulties
Particularly, when these wood particles combine with moisture in the air and the presence of wood resin, they form a sticky compound that clings to surfaces like glass, floors, and vehicle exteriors, making removal a challenging task.
»»» Recommended product: Multi-purpose Dust Cleaning Solution – LTV O5204
Creating favorable conditions for bacterial growth
When wood chips gather and come into contact with water or high humidity in the air, another issue arises: this creates favorable conditions for bacteria and microorganisms to thrive.
Accumulated wood dust and particles pose various health and safety risks. When dispersed into the air, they can become a hidden threat to health.
Particularly, particles generated during processes such as sanding and wood cutting lead to severe allergic symptoms, containing toxic particles that contribute to respiratory inflammation, cancer, and other respiratory diseases.
Weakening immune system & cancer risk
Wood dust carries toxic particles with the potential to cause cancer in humans. The warning regarding the development of allergic symptoms and non-allergic reactions to inhaling wood dust in the air is also a significant concern.
In summary, understanding the risks associated with wood sawdust and dust is essential to safeguarding our health. By applying this knowledge, we can use dust cleaning solutions to safely clean sawdust, wood resin, and fine dust, ensuring the best health outcomes for ourselves and those around us.
Strategies to Prevent Wood Resin and Sawdust Buildup on Surfaces
The foremost solution for cleaning and removing wood dust and fine particles is to employ industrial vacuum cleaners specifically designed for this purpose. Bag-type wood dust vacuum cleaners are commonly used to remove wood particles during the use of lathes, sanders, saws, and similar equipment.
Limit exposure to areas with high humidity, low ambient temperature, susceptibility to water splashes, proximity to water sources, drainage areas, as well as outdoor locations.
Particularly avoid night exposure to prevent the combination of dew and wood resin, as this can create a strongly adhering mixture on surfaces that becomes harder to clean once dry.
Keep essential items away
Vehicles such as cars, motorcycles, and important tools should be stored away from wood workshop areas to prevent unintended contact with wood resin and sawdust.
Once wood resin adheres to these surfaces, cleaning becomes challenging and time-consuming.
Use specialized chemical products for industrial cleaning
If the above methods are not yielding desired results, you can explore specialized cleaning products available on the market.
LTV – A Company Producing Wood Dust Cleaning Solutions for Effective Residue Removal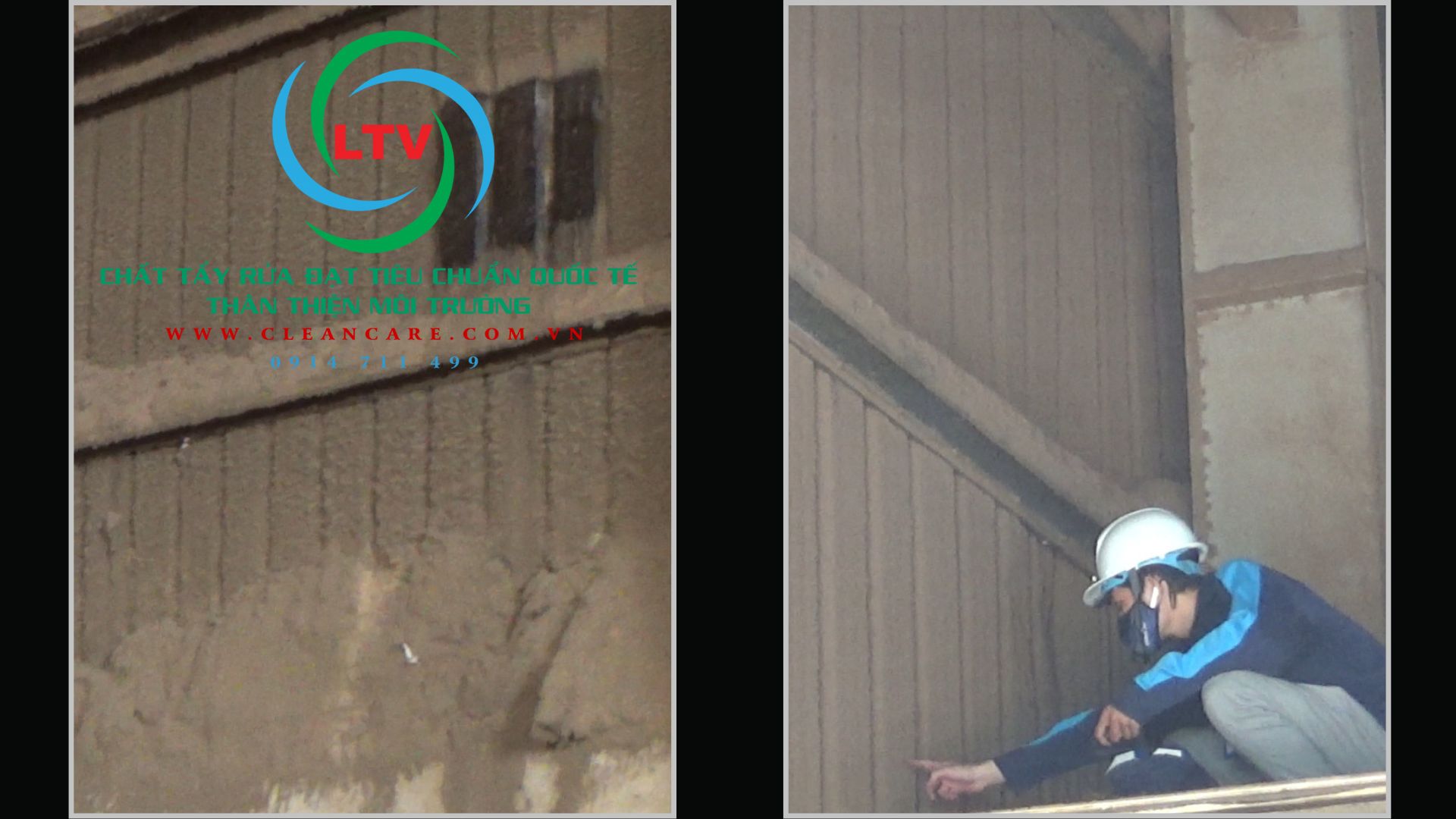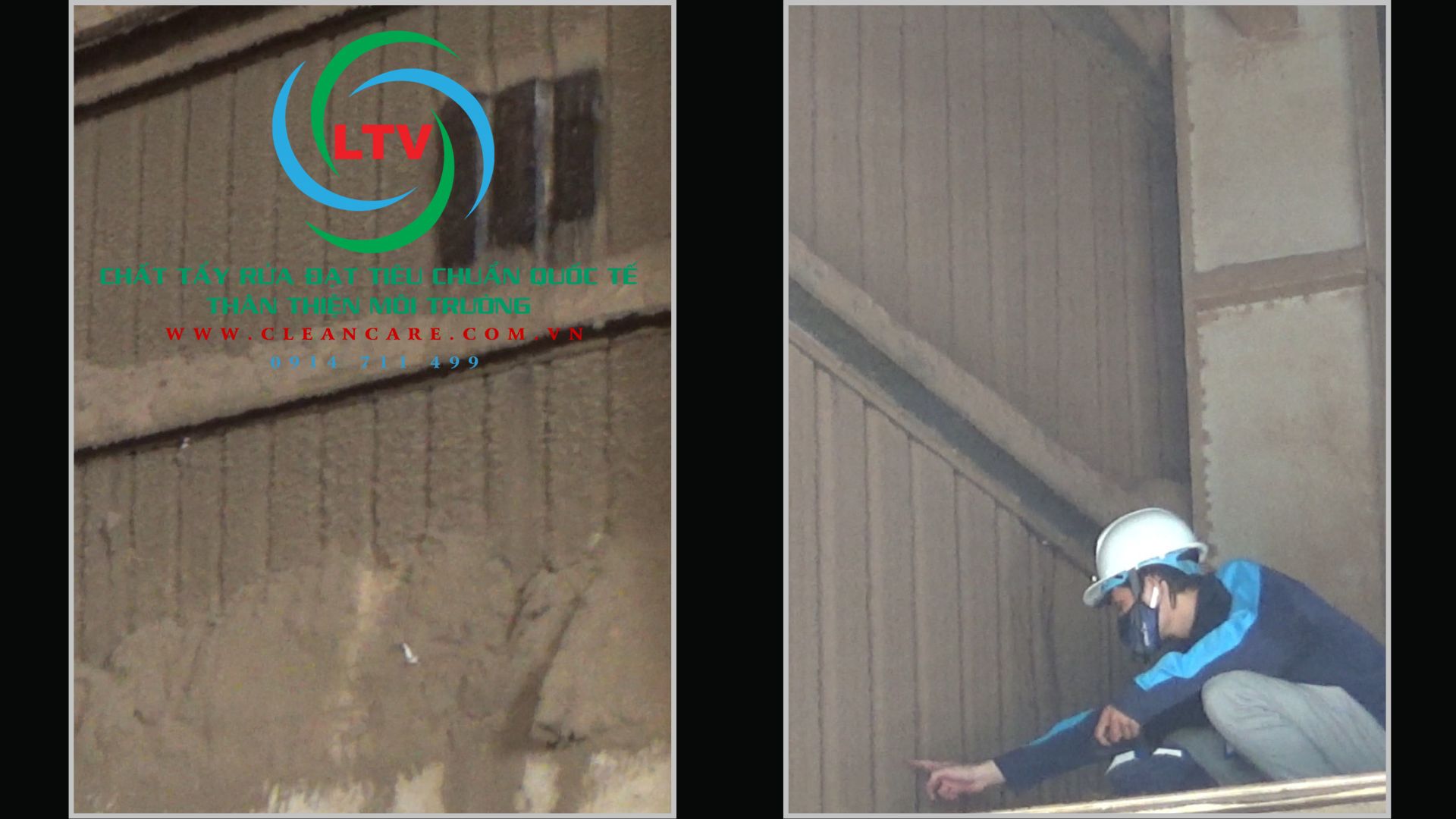 Long Truong Vu (LTV) is a reliable choice for businesses seeking high-efficiency industrial cleaning solutions. We are looking for dependable partners to establish wholesale distribution relationships for our industrial cleaning products.
If you are a business or individual experienced in industrial product distribution and interested in collaboration, we are eager to discuss potential opportunities together. Our products meet high-quality standards and have a strong presence in the market.
»»» Learn more: Overview of Long Truong Vu Company and the Production of 'Cleaning Solutions'
Why Choose LTV as a Distribution Partner or Supplier for Industrial Wood Dust Cleaning Solutions
20 years of extensive experience in water treatment and industrial cleaning solutions Supplied and distributed to major partners such as Coca-Cola, Pepsi, and more Transparent and clear cleaning procedures International expert team with abundant experience Commitment to providing optimal and efficient solutions for customers Long Truong Vu continuously enhances skills and provides training in the field of cleaning solutions
Advantages of Wood Sawdust Cleaning Solutions, Industrial Cleaning Solutions – LTV O5204
Multi-purpose cleaning solution designed for effective cleaning and removal of unpleasant residues caused by wood sawdust on various surfaces, with maximum cleaning capability
Additionally, the cleaning product can be widely applied for various purposes, such as:
Cleaning oil and lubricant residues on sewing machines and textile machinery Removing motor oil deposits in industrial equipment Maintenance and repair service facilities for vehicles Removing dirt deposits in air compressors Removing acidic deposits on plastic walls Machine shops with turning and welding capabilities
The LTV-O5204 industrial cleaning chemical solution is extremely convenient for cleaning a wide range of equipment, floors, surfaces, tiles, glass, and more.
Steps for Using Synthetic Wood Dust Cleaning Solution
Step 1: Clean the targeted area where the cleaning solution will be applied. For some surfaces, an additional step of dampening the surface is necessary; the surface should not be overly wet, allowing the cleaning solution to penetrate and react.
Step 2: Spray the cleaning solution onto the area, surface, floor, etc., that requires cleaning. Ensure even spraying for the cleaning solution to cover the surface evenly.
Step 3: Wait for approximately 3 – 5 minutes, depending on the level of dirt. This allows the cleaning solution time to react with the adhered wood dust.
Step 4: Use a clean cloth to thoroughly wipe the area multiple times. Rinse with water repeatedly until the surface is completely clean.
Note: For more detailed instructions on using the synthetic cleaning solution for wood dust, please contact our experienced technical staff."
HOTLINE: 0914.711.499
Contact Information for Long Truong Vu:
Get in touch with us to start a conversation about how we can work together to develop and achieve success in distributing industrial chemicals.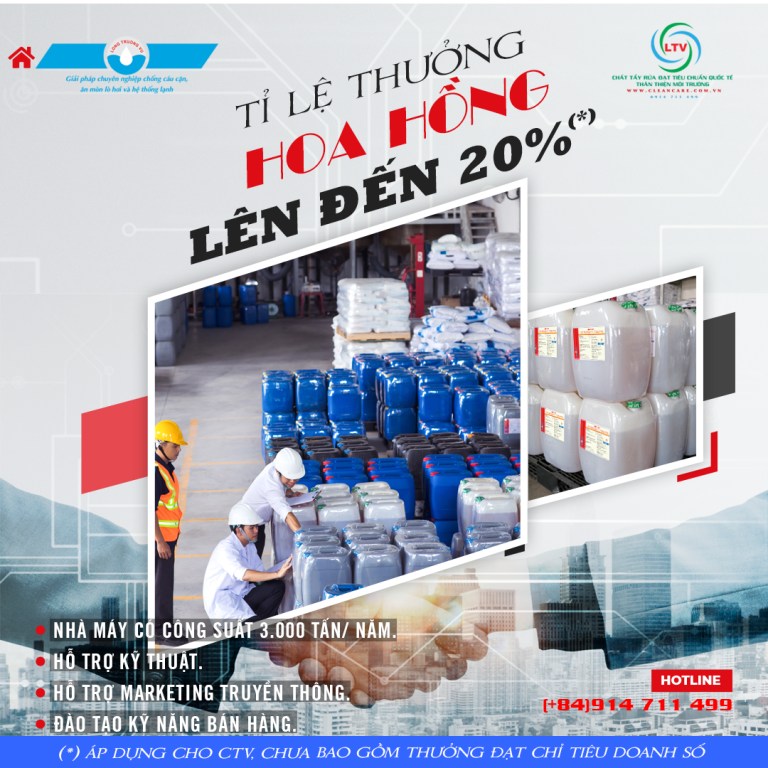 Long Truong Vu's online storefronts on e-commerce platforms:
Long Truong Vu – Main Office
Location: 72 Phu Tho Street, Ward 2, District 11, Ho Chi Minh City
Email: info@longtruongvu.vn
Website: cleancare.com.vn
HCM Representative Office
Address: 21-23 Nguyen Bieu Street, Ward 1, District 5, Ho Chi Minh City
Phone: 0914.711.499
Quang Ngai Branch
Address: 317A, Hai Ba Trung Street, Tran Phu Ward, Quang Ngai City
Phone: 025.5371.9819
Hotline: 0909.721.225
Danang Representative Office
Address: 50 Duong Khue, My An Area, Ngu Hanh Son District, Da Nang City
Contact: 023 6398 5829
Hotline: 0917 721 227
Hanoi Branch
Address: No. 36 – Lot 4, Bao Nhan Dan Area, Trinh Van Bo Street, Xuan Phuong Ward, Nam Tu Liem District, Hanoi City