[NEW] Industrial Floor Cleaning Chemical Products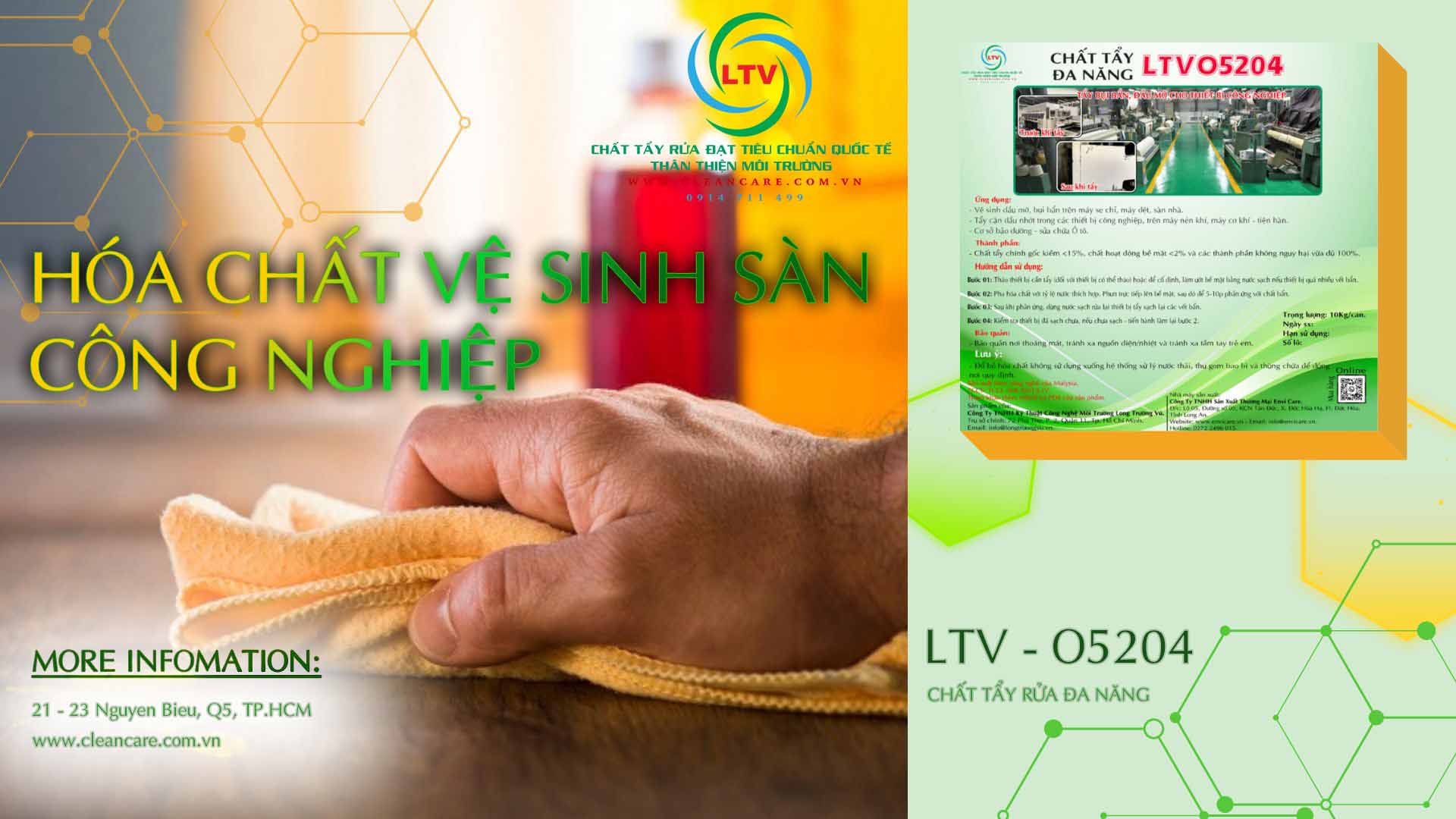 Industrial floor cleaning chemicals are used to quickly clean and remove stains such as adhesives, concrete, rust on floors, walls, and personal items. In this field, there are various types of chemicals with different functions, such as concrete cleaners, adhesives, floor cleaners, glass cleaners, carpets, chairs, and more.
Therefore, to perform an efficient cleaning process and save time and effort, users need to understand how to choose the right type of suitable chemicals to ensure safety during use.
So, exactly which type of industrial floor cleaning chemical on the market is the most popular and trusted?
Industrial Floor Cleaning Chemicals, Factory Floor Cleaning Solution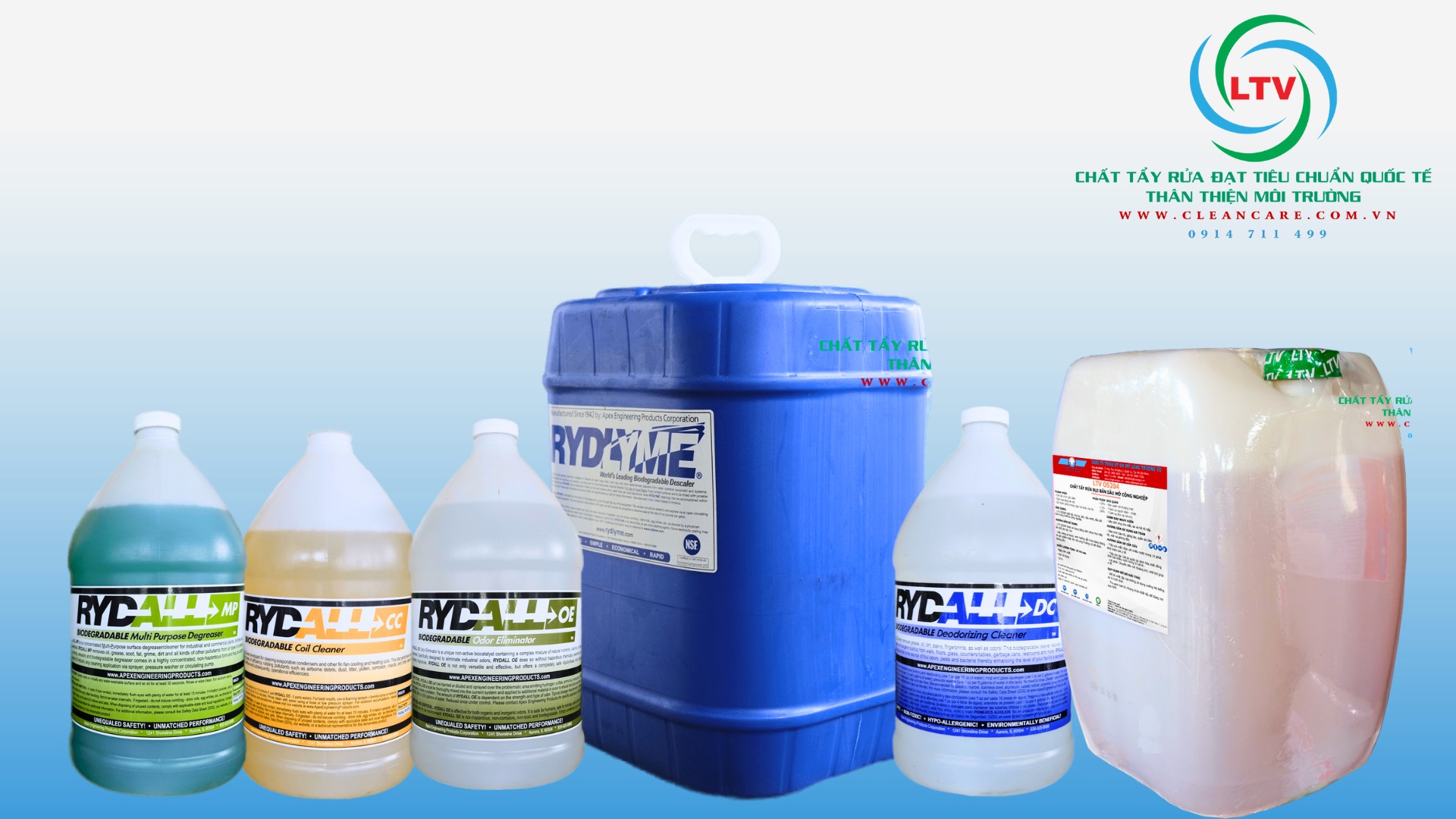 Concept & Characteristics of the Chemical Industry
Industrial cleaning chemicals are the result of a combination of various chemical compounds. They have the ability to whiten or change color, creating conditions for effective and powerful cleaning. Industrial cleaning chemicals are suitable for various surfaces, including floors, wood, metal, and industrial equipment. These chemicals are divided into basic types such as:
Specialty grease removers.
Rust and scale removers.
Industrial cleaning solutions.
Metal polishing solutions.
General-purpose cleaning solutions.
The chemical composition of these substances includes both inorganic and organic chemical additives; however, it is essential to be mindful of their potential health impacts. Their usage requires protective measures and adherence to safety guidelines to protect health and comply with local environmental regulations.
If you need high-efficiency and user-safe industrial cleaning and factory floor cleaning chemicals, consider the following product categories:
»»» Other products: Lubricant and oil residue remover for heat exchangers.
»»» Other products: Surface cleaning solution for sticky residues and odor elimination (RYDALL DC).
Classification of Chemical Components for Industrial Cleaning Services
The complexity of various types of industrial cleaning chemicals ranges from strong acid-based cleaning chemicals to the gentleness of neutral cleaning agents. We will explore the optimal types of chemicals for all industrial cleaning needs and categorize them based on their chemical properties and intended use. These categories include:
Acid-based cleaning chemicals: These are cleaning agents with acid-based components, often used to clean inorganic materials such as concrete, paint stains, and after construction projects. It's important to note that acid-based toilet bowl cleaners like Vim should not be used on metal materials like stainless steel or natural stone.
Alkali-based cleaning agents: These cleaning agents contain alkali-based components and are typically used for cleaning appliances such as furniture, air conditioners, TVs, and phones without causing material abrasion. They are easy to use; simply spray on the surface and wipe with a soft cloth. However, these chemicals should be handled with care, as they can corrode materials and be harmful to the skin upon contact.
Oil-based stain removers: This type is used to treat stubborn stains that are hard to remove, such as tea, coffee, tree resin, or chewing gum. Oil-based stain removers contain aromatic esters with high dissolving capabilities like xylene and stain. However, caution is needed as they can cause color loss in materials.
Neutral industrial cleaning chemicals: These are considered safer than strong acid or alkali-based chemicals. Sodium carbonate is a commonly used neutral cleaning agent.
LTV O5204 – A specialized line of industrial cleaning products designed for factory floors and manufacturing plants.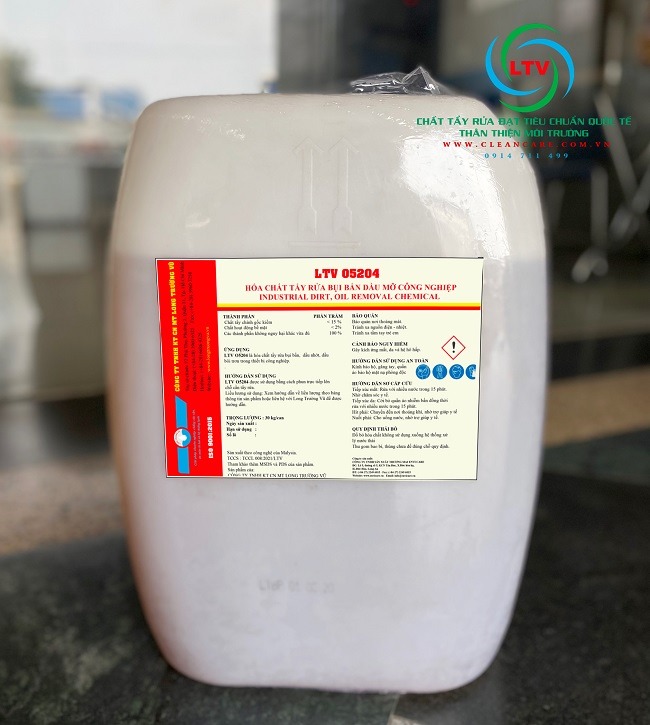 LTV O5204 Multi-Purpose Cleaning Solution is a breakthrough product for removing tough stains on various surfaces. With its advanced formula and high performance, the product delivers impressive efficiency and convenience during the cleaning process.
Here are some detailed facts about Long Trường Vũ's product:
Versatile and adaptable for use in various industries and sectors that require cleaning.
Ensures safety, convenience, and environmental friendliness for users, without causing harm to the environment.
Widely applicable across diverse industries and fields.
For more detailed product information, please visit: Multi-Purpose Cleaner – LTV O5204 Industrial Floor Cleaning Solution
Principles of Ensuring Safety When Handling Industrial Floor Cleaning Chemicals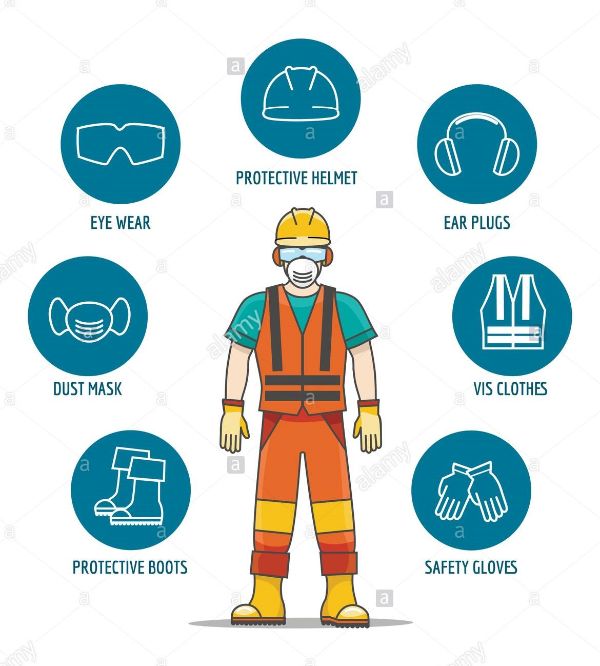 Cleaning chemicals with strong cleaning capabilities also come with potential risks for users. Effects such as skin corrosion, irritation, burns, and hazards to the eyes and mouth can occur.
Prolonged and frequent exposure can lead to chemical absorption into the body, resulting in health issues. For this reason, the use of industrial floor cleaning chemicals requires special attention to safety.
Compliance with basic principles is a crucial step to protect oneself and those around. Here are specific guidelines:
This ensures not only job performance but also the safety of employees using these chemicals.
Understand the chemicals being used to ensure the correct mixing ratio and proper procedures.
Awareness of the strength or weakness of the cleaning agents used in industrial floor cleaning and their impact on personal health is essential.
Use appropriate personal protective equipment.
Learning from online resources, books, attending training sessions, and gaining experience from daily work, along with familiarizing oneself with product labels, usage instructions, and warnings on packaging, all contribute to the safe and effective use of industrial floor cleaning chemicals.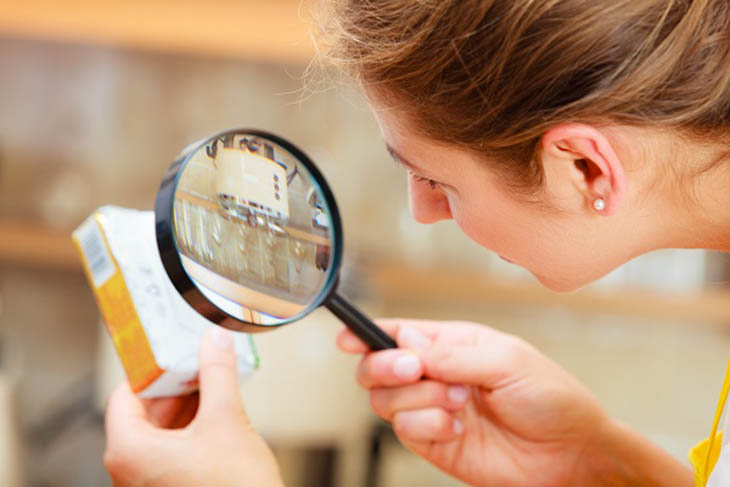 Always wear appropriate personal protective equipment (PPE). Ensure safety when handling cleaning chemicals by using PPE correctly. Rubber gloves and a face mask are essential for protecting your hands and respiratory system. Supplement these with a head covering, safety goggles, protective clothing, and rubber boots when necessary to ensure comprehensive safety, especially for the eyes and mouth.
Note: When using multiple types of chemicals, remember to change gloves before switching to a new cleaning agent.
Prioritize performing cleaning tasks in a well-ventilated environment. If possible, carry out tasks related to cleaning chemicals outdoors. Fresh and cool air facilitates easier breathing, especially beneficial for lung health. If outdoor work is not feasible, try to keep doors open while working to eliminate unpleasant chemical odors.
Combine with other cleaning equipment.

Investing in sanitation support equipment such as floor scrubbers and vacuum cleaners is an effective way to enhance the team's workflow. This helps increase work efficiency, reduce labor pressure, save time, and ensure user safety.
Take immediate action when accidents occur. Limit exposure to harmful chemicals, especially if contact with the body leads to skin burns or sensitive areas. In case of chemical contact, rinse immediately with cold water. If there are signs of burns, redness, or contact with the eyes and mouth, seek medical attention promptly.
Clean protective clothing after exposure. Immediately after completing work with cleaning chemicals, change into new protective clothing. Then, wash them separately, without mixing them with regular clothing to ensure safety.
Adhere to chemical storage procedures before and after use. Note: During the selection and purchase of chemical containers, open and store them correctly before and after use. Make sure all chemicals are accurately labeled to prevent potentially dangerous misuse.
Other important notes:
Avoid accidentally wiping sweat, tears, or touching the skin and mouth when handling chemicals.
If possible, consider using organic cleaning agents as an alternative to industrial cleaning chemicals. They provide similar cleaning effectiveness while being environmentally friendly and user-friendly.
Characteristics of the chemical industry can pose serious risks when knowledge about proper usage is lacking, especially endangering the lives of users. Therefore, Cleancare – Long Trường Vũ employees always pay special attention and strictly adhere to safety principles to minimize accidents and unwanted risks.
Official Distributor of Genuine Industrial Cleaning Chemicals.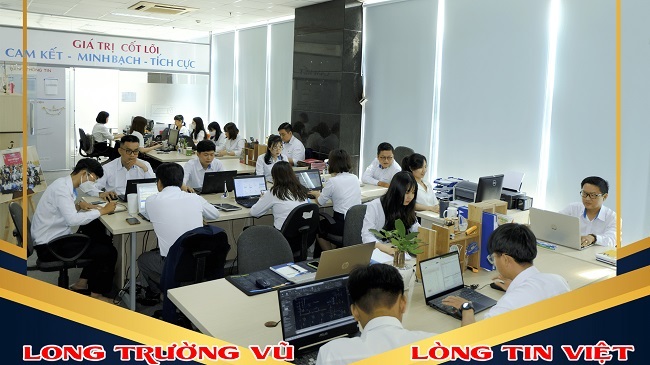 Long Trường Vũ – Cleancare LTV specializes in providing cleaning chemicals for industrial cleaning services for factories and industrial zones.
Our products ensure quality and have a clear origin. Upon delivery, we provide detailed usage instructions to ensure maximum effectiveness.
What we offer:
Quality-assured products with clear origins.
Detailed usage instructions for maximum effectiveness.
A lab team equipped with knowledge for every situation.
24/7 hotline for continuous support and advice.
After-sales policies.
We supply products not only to retail customers but also to partners in many large industrial zones in the North, allowing us to meet the high-volume demands of our customers.
If you don't have time to research product details, don't hesitate to contact our team of consultants for assistance.
HOTLINE: 0914.711.499
Long Trường Vũ Online Store on e-commerce platforms:
⇒ Visit our LAZADA store here: https://www.lazada.vn/shop/long-truong-vu-ltv/
⇒ Visit our SHOPEE store here: https://shopee.vn/nuoctayrualtv
Long Trường Vũ – Headquarters Location:
72 Phú Thọ, Ward 2, District 11, Ho Chi Minh City
Email: info@longtruongvu.vn
Website: cleancare.com.vn
HCMC Representative Office Address:
21-23 Nguyễn Biểu, Ward 1, District 5, Ho Chi Minh City
Phone: 0914.711.499
Quang Ngai Branch Address:
317A, Hai Bà Trưng, Trần Phú Ward, Quảng Ngãi City
Phone: 025.5371.9819
Hotline: 0909.721.225
Đà Nẵng Representative Office Address:
50 Dương Khuê, Khu Mỹ An, Ngũ Hành Sơn District, Đà Nẵng City
Contact: 023 6398 5829
Hotline: 0917 721 227
No. 36 – Lot 4, Báo Nhân Dân Area, Trịnh Văn Bô Street, Xuân Phương Ward, Nam Từ Liêm District, Hanoi