MOLD RELEASE AGENT FOR THREAD FORMING DIES, RUBBER GASKETS: LTV O5204 & LTV O5304
Are you the owner of a company that manufactures seals and rubber gaskets? Are you looking for a solution to clean your finished mold dies? Then the following mold release agents will help you address that issue.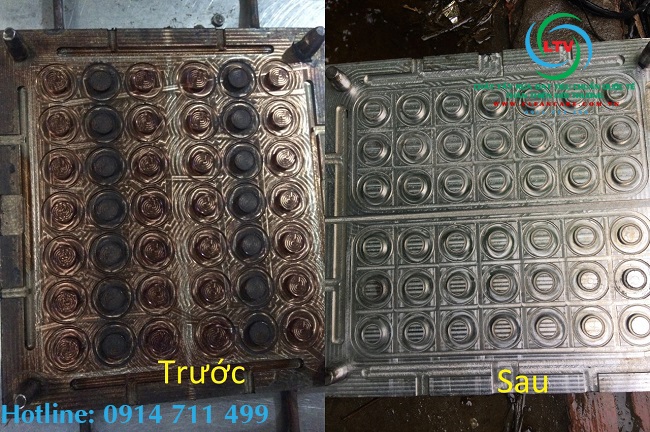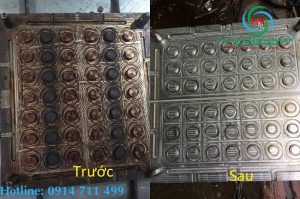 During the machining and manufacturing process, cleaning mold dies is essential as it not only affects operational efficiency but also directly impacts the final product. Using specialized mold cleaning agents is considered the most effective and optimal method nowadays.
Why clean mold dies for seals and rubber gaskets? Mold dies directly influence 90% of the quality of the resulting products. If the mold surface is contaminated, the molding process may occur unevenly, resulting in defects or faults in the final product. This can affect production efficiency, increase time consumption, and reduce output.
Furthermore, if mold dies are not regularly cleaned and maintained, they are prone to damage such as rust, erosion, and deformation. This can lead to higher repair costs, and sometimes the need for refurbishment or replacement can disrupt the production process, affecting business operations.
Therefore, to ensure the desired product quality and save unnecessary costs, manufacturers must prioritize the maintenance and cleaning of their mold dies.
Cleaning mold dies for seals and rubber gaskets with specialized chemicals Compared to other traditional methods such as using water, using specialized mold cleaning chemicals offers several benefits:
High effectiveness: Mold cleaning chemicals can quickly remove dirt, rust, plastic fumes, gas residues, and other impurities.
Protection of mold die and rubber gasket surfaces: Unlike cleaning with brushes or sandblasting, chemical cleaning does not significantly impact the surface material, preventing scratches and corrosion and thereby extending the life of the mold dies.
Time and effort savings: Chemical cleaning reduces the time and effort required to remove contaminants.
Increased lifespan of mold dies: By limiting repair or replacement costs for mold dies, the production process can consistently proceed smoothly.
Common mold cleaning agents for seals and rubber gaskets Currently, there are several commonly used mold cleaning agents for cleaning mold dies for seals and rubber gaskets. Here are some popular mold cleaning agents used in this process:
1 – Mold cleaning chemical for seals and rubber gaskets LTV O5204 LTV O5204 mold cleaning chemical is a light brown liquid that can easily and quickly remove contaminants without affecting the mold dies. This product can be used on mold dies for seals, rubber gaskets, and alloy casting molds, among others.
Customers who have used LTV O5204 have shared the following common feedback:
Competitive pricing: Considering the superior cleaning capabilities of the product, LTV O5204 is regarded as reasonably priced in the market segment.
Ease of use: With a few simple steps, users can easily remove dirt and restore the mold surface to a shiny condition.
Material safety: The chemical concentration is optimized to not affect the mold surface while still ensuring effective cleaning.
Superior cleaning capabilities: Completely cleans the mold dies without leaving chemical residues on the equipment.
No residue on the mold surface: This is also a significant reason why customers highly appreciate this product.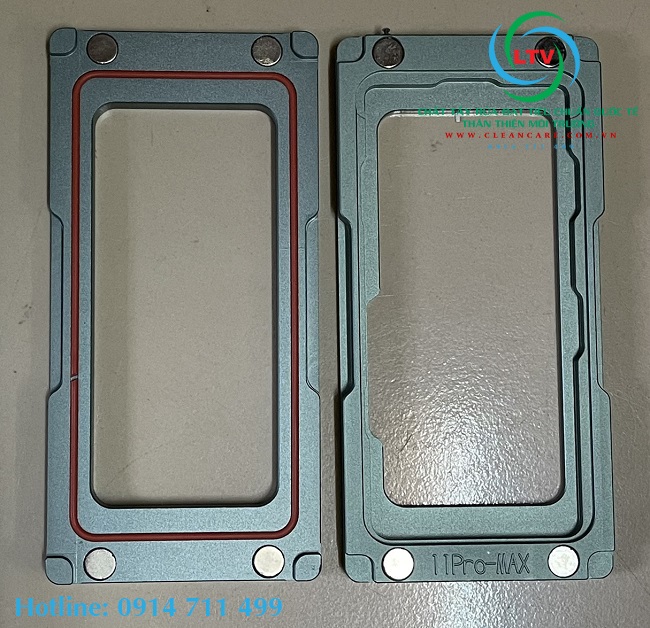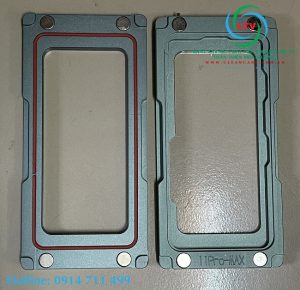 2 – Mold cleaning chemical for mold dies LTV O5304 LTV O5304 mold cleaning chemical is specially designed to effectively and quickly remove dirt, rust, plastic fumes, and other impurities from mold surfaces.
The product has several advantages, including:
No streaks left on the mold surface, such as for mold dies for seals and rubber gaskets.
Safe for humans and environmentally friendly.
Meets international standards such as ISO 45001:2018, ISO 9001:2015, ISO 14001.
LTV O5304 can be used for various purposes, including:
Cleaning mold dies for seals, rubber gaskets, and other mold dies.
Removing oil and grease from metal tools and accurate mold dies.
Cleaning precision mechanical machines, industrial tools, and equipment used in manufacturing.
Removing dirt, grease, oil, and acid fumes from surfaces.
Shortening cleaning time and improving the quality of mold dies.
Where to buy reliable mold cleaning agents for seals and rubber gaskets? Long Truong Vu Company has been in operation for over 22 years, specializing in manufacturing and supplying high-quality industrial cleaning agents to businesses. The company not only offers competitively priced products but also provides dedicated customer care and support. Upholding the principle that quality builds trust, Long Truong Vu allows customers to test their products in their own facilities before placing an order.
All these efforts have established the company's strong position in the current market, as demonstrated by collaborations with major clients such as Bitexco Group, Vinpearl, Sofitel Hotels & Resorts, Doosan Group, and C.P.Group.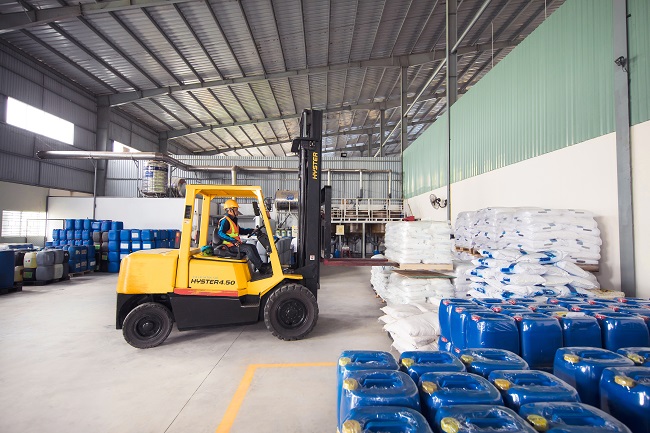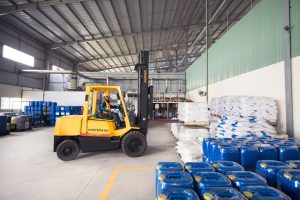 Therefore, investing in mold cleaning agents and implementing proper cleaning procedures is crucial and brings numerous benefits to businesses. If you are interested in these products or need further detailed advice, please contact the hotline at 0914 711 499 for prompt assistance!