Long Trường Vũ Participates in the 2022 International Exhibition on Water Supply, Drainage and Wastewater Treatment Technology
International exhibition on water supply, filtration and treatment technology in Vietnam (VIETWATER) will take place for 3 days from 09-11/11/2022. At this year's exhibition, Long Truong Vu booth will showcase industrial cleaning chemicals and the development of a supply network for cleaning chemicals. The Vietwater 2022 exhibition will take place at SECC – Saigon Exhibition and Convention Center.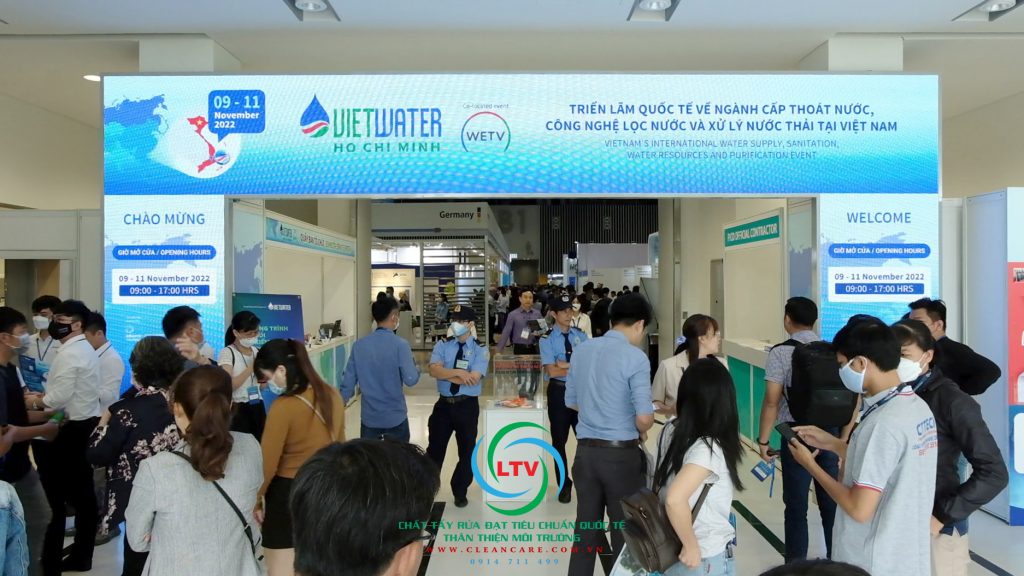 Especially this year, for the first time, Vietwater 2022 exhibition will be co-located with the Propak exhibition at SECC – Saigon Exhibition and Convention Center. Vietwater exhibition from 09-11/11/2022 gathers many domestic and foreign enterprises to participate in showcasing their products.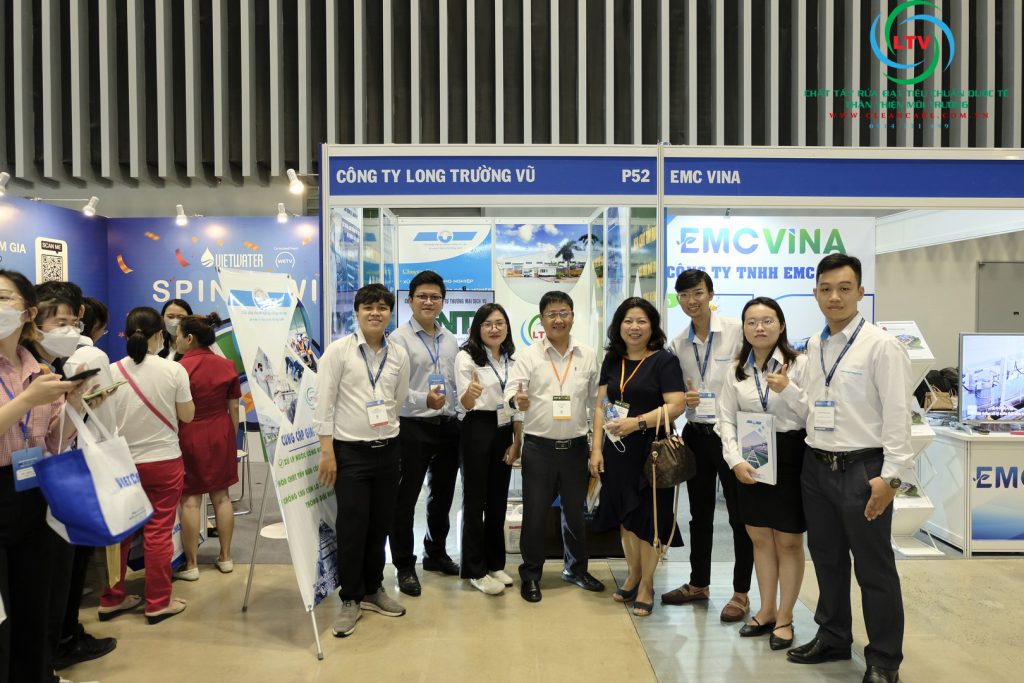 At the Long Truong Vu booth, there will be many industrial cleaning chemical products (LTV produced by Long Truong Vu and Rydall imported from the USA), leading technology and solutions for water treatment systems, water filtration and scale treatment systems in Vietnam, including water resource management, water supply management technology, measurement and intelligent water quality monitoring systems, and many other related products and services serving the cleaning industry in Vietnam.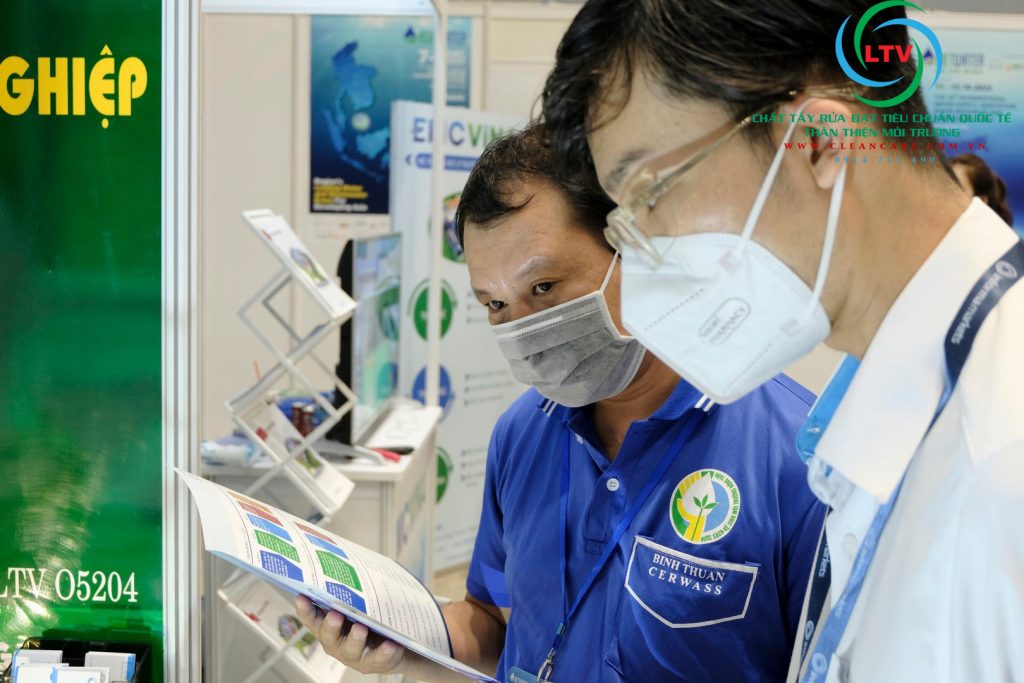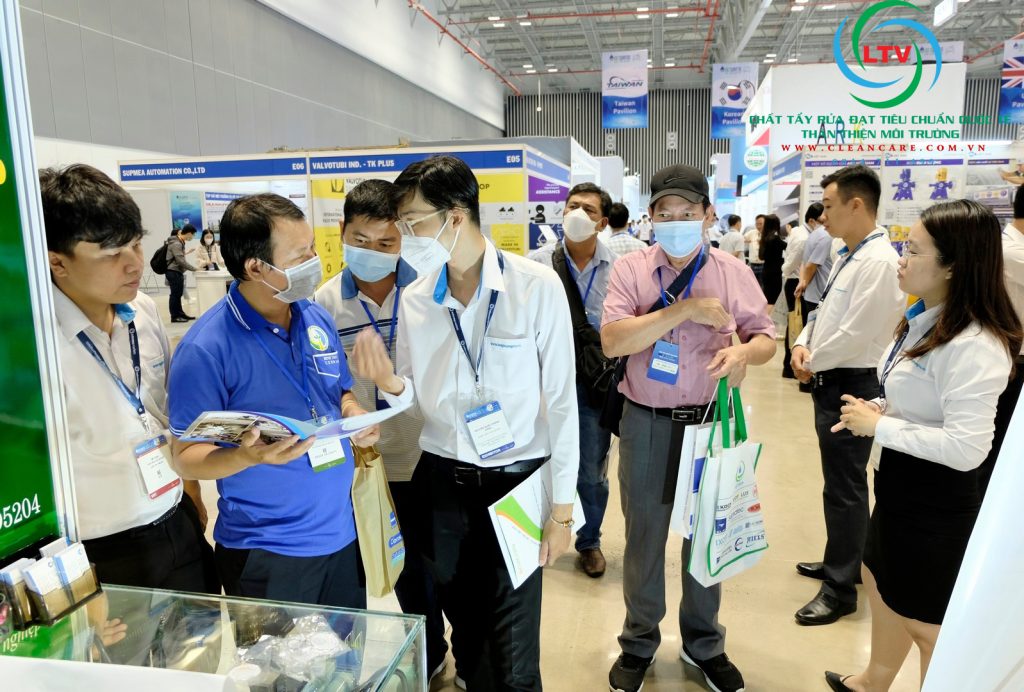 Vietwater exhibition has a total area of ​​over 5,000 m2 and more than 250 exhibitors, of which more than 80% are from over 30 developed countries such as: Austria, Belgium, Taiwan, Hong Kong, South Korea, the United States, Hungary, Malaysia, Japan, France, Singapore, Thailand, China, Australia, the United Kingdom, and Italy.
Long Truong Vu participates not only to introduce industrial cleaning chemical products to friends both in and outside of Vietnam, but also to open up and connect with developing businesses in the cleaning chemical distribution network.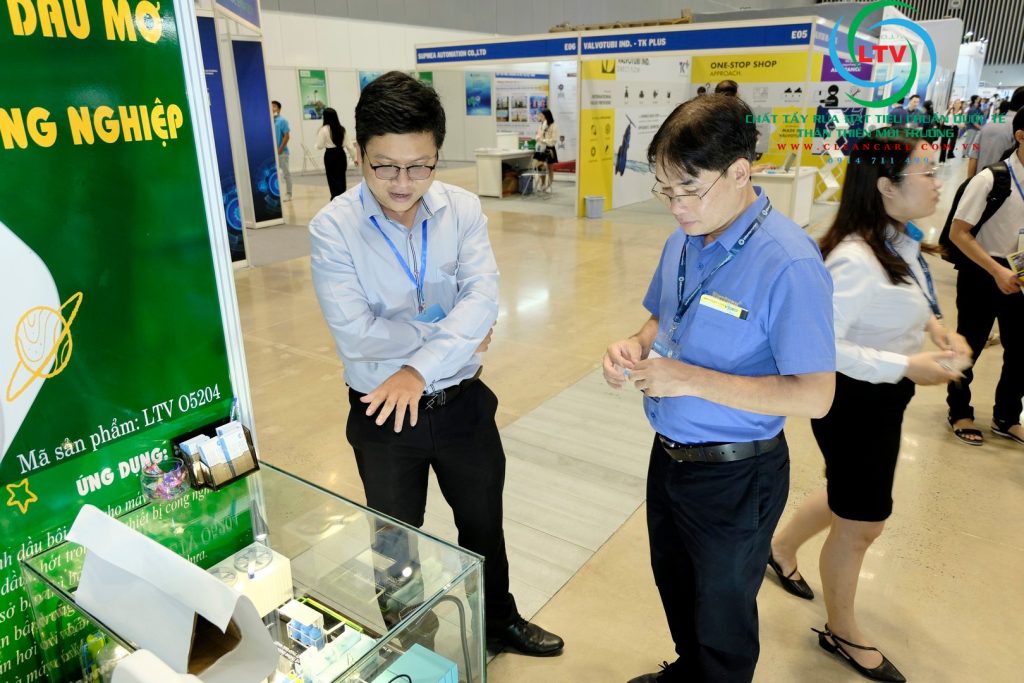 Long Truong Vu, with its achievements and support from large corporations such as CP Group (Thailand), De Heus Group (The Netherlands), CJ Vina (Korea), Colgate (USA), Newtoyo (Singapore), Sofitel Hotel (France), Intercontinental, Park Hyatt (USA), etc., is the clearest evidence for our brand reputation, quality, and value.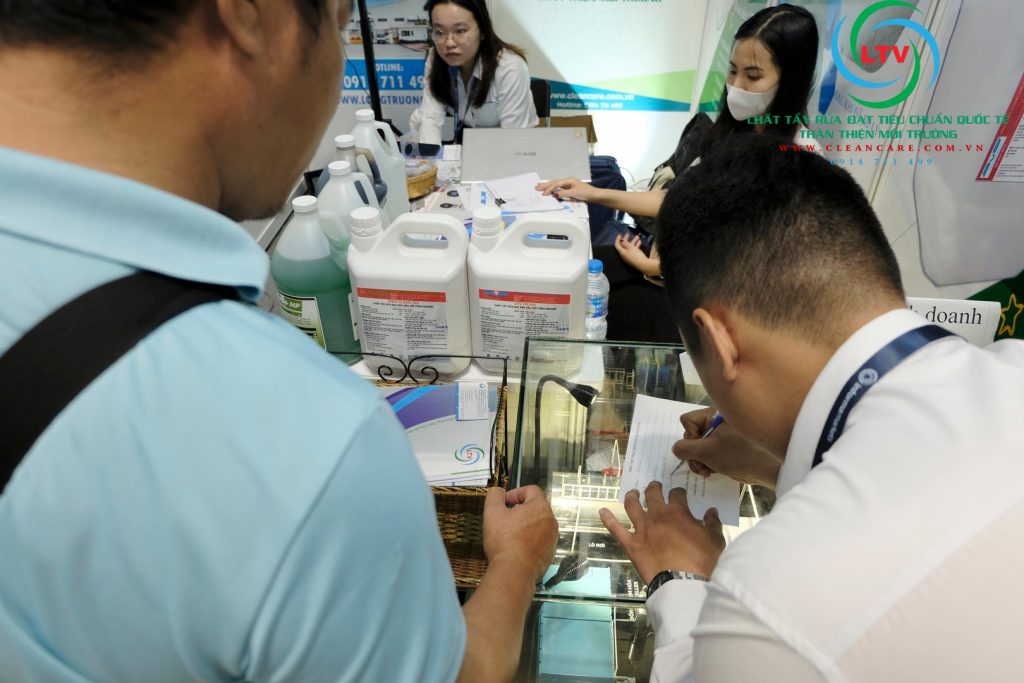 In parallel with the exhibition area, Vietwater 2022 also hosts a series of technical seminars and the Vietwater 2022 international conference with the theme "Smart water management towards sustainable development, adaptation to climate change" and "Water technology 4.0", taking place during the 3-day event.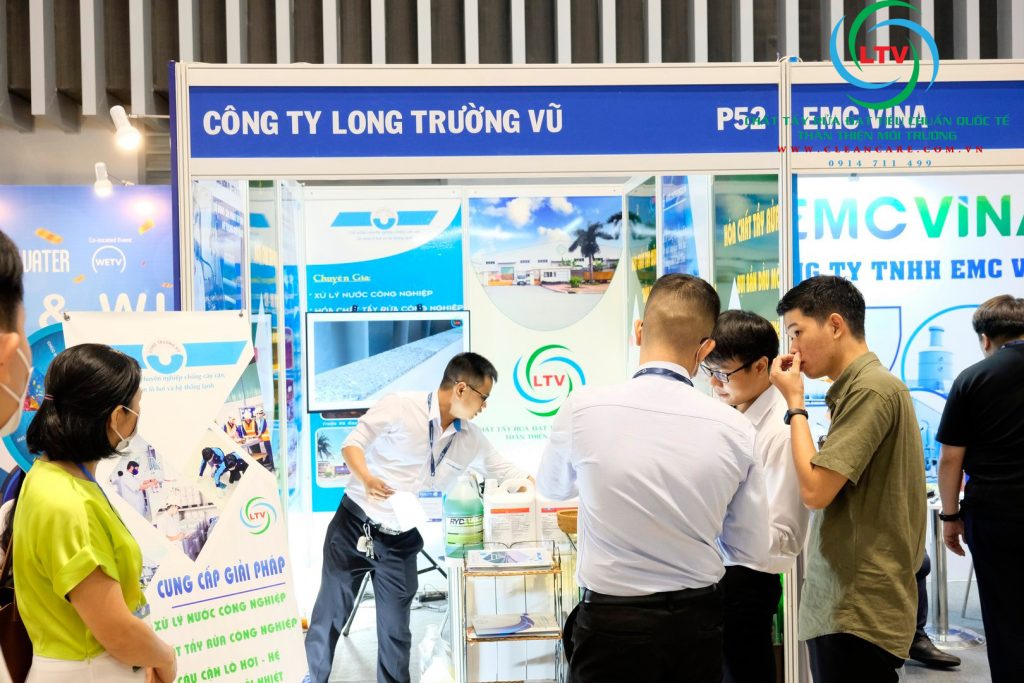 The event series includes the main activities: Seminar – Exhibition – Cooperation Connection, taking place for 03 days with 05 main seminar sessions and forums.
At this event, Long Truong Vu proudly brought the opportunity to meet and connect with potential business partners through B2B Matching, and directly discuss various industrial cleaning products, anti-scaling and corrosion solutions for boilers, and refrigeration systems in order to promote trade connections among businesses.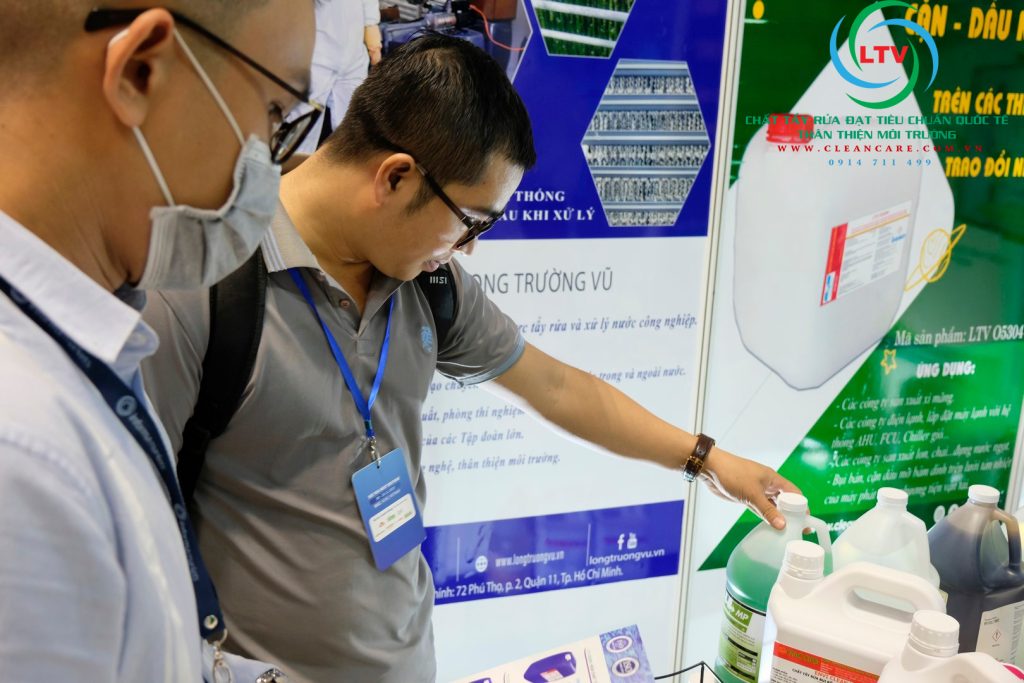 This is also an opportunity for attendees and businesses to find potential customers. Long Truong Vu's booth attracted a large number of businesses and partners who were seeking advanced products and became a reputable trading point for the industry for many years. In addition, Long Truong Vu also shared experiences for attendees to exchange knowledge and connect with domestic and international partners for business purposes