EXPERIENCE USING CLEANING AGENTS: SELECTION AND APPLICATION
It is crucial to carefully choose and use cleaning agents, as not all of them are safe for the environment and our health. Understanding the concept and role of cleaning agents helps us use them intelligently, protecting both personal health and the surrounding environment.
How to Choose and Apply Suitable Industrial Cleaning Agents?
Understanding the Concept and Role of Cleaning Agents in Life
Cleaning agents play a vital role in our daily lives. They are compounds designed to remove dirt, grease, and various stains from surfaces. This is especially important for maintaining cleanliness and hygiene in many items, from household items to transportation.
Their primary role is cleaning and disinfection. They help eliminate bacteria, viruses, and other disease-causing agents, preventing infections and protecting human health.
Furthermore, selecting the right chemical for use also plays a significant role in preserving and protecting surfaces and items from wear and damage caused by dirt and harmful substances.
Common Types of Cleaning Agents
Liquid Cleaning Agents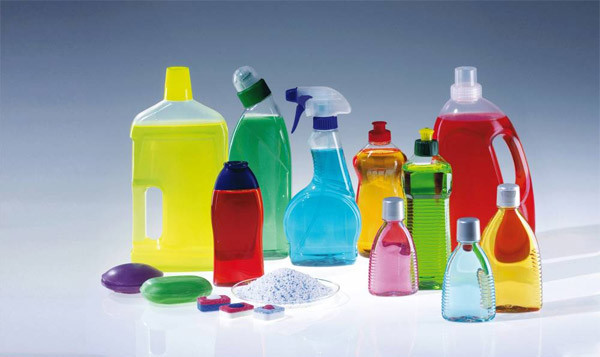 Uses and Applications of Liquid Cleaning Agents
Liquid cleaning agents are products containing soap or surfactants that can clean in diluted solutions. Surfactants are usually alkylbenzene sulfonates, which wet surfaces, create emulsions, break down dirt bonds, and have adhesive properties. Soap is the salt of fatty acids and alkali, both hydrophilic and lipophilic, aiding in dirt removal when combined with water and mechanical force.
Common Products and Their Characteristics
Industrial Cleaning Chemicals
Industrial cleaning chemical products are powerful tools used to treat metal surfaces and remove oil and grease in industrial environments. They play a crucial role in maintaining the cleanliness and maintenance of machinery, equipment, and workshop floors. To achieve optimal performance, these chemicals are often used in combination with floor scrubbing machines during the cleaning process.
»»» Suggested: Industrial Equipment and Machinery Grease and Oil Dirt Cleaning Agent – O5204
Automobile and Motorcycle Cleaning Chemicals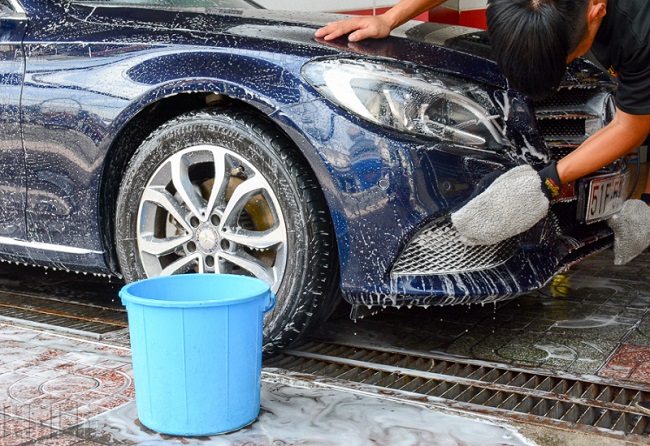 After repairing or replacing parts on automobiles or motorcycles, repair shops often use specialized cleaning chemicals to clean the vehicles. Combining them with pressure washers enhances cleaning efficiency. Besides providing a pleasant fragrance and material savings, these chemicals help protect metal components from corrosion, create a shiny surface, and effectively remove dirt.
»»» Suggested: Kitchen, Floor, and Car Engine Cleaning Water
Household Cleaning Chemicals
Chemical products used in everyday cleaning are common and essential in most modern households. This list includes laundry detergents, window cleaning solutions, floor cleaners, bath cleansers, shampoo, and laundry bleach.
Pipeline Deposits Cleaning Chemicals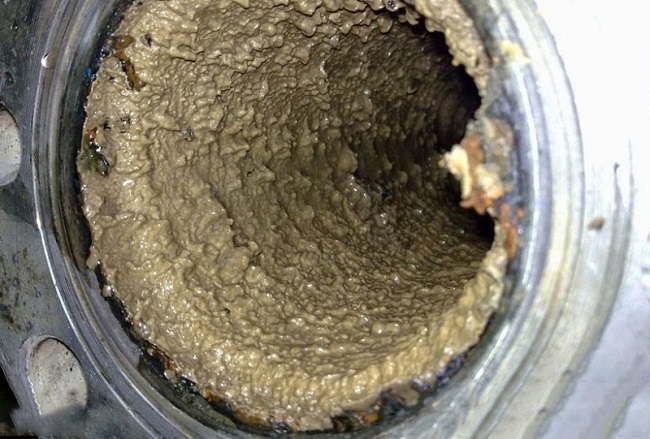 Over time, rust forms and adheres to the surfaces of pipelines and boilers, reducing pipe diameter and causing water flow obstruction, as well as increasing fuel consumption. At this point, using pipeline deposit cleaning solutions is essential. They help improve pipe flow.
»»» Suggested: Where to Buy Reliable Boiler Scale Cleaning Chemicals?
Powder or Granular Cleaning Agents
Using Powder or Granular Cleaning Agents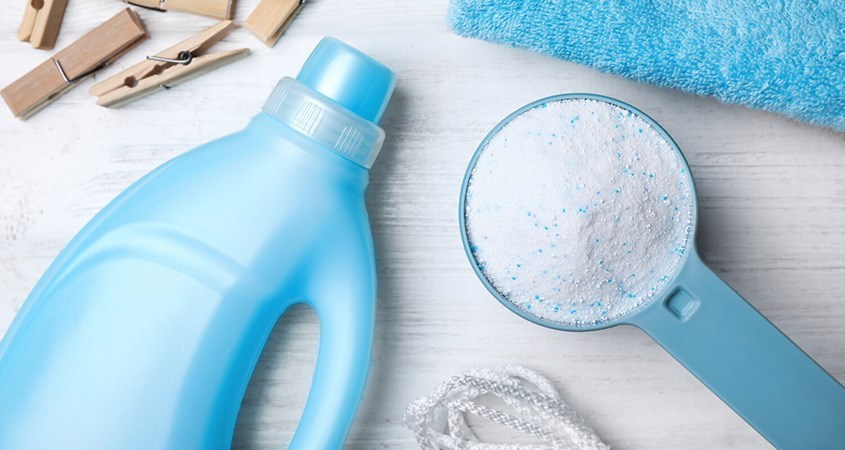 Using powder or granular cleaning agents requires several basic steps to ensure effective cleaning. Here are detailed instructions on how to use them:
Preparation: First, ensure you wear protective gear like goggles and gloves to protect your eyes and skin when directly handling cleaning agents, especially if they are corrosive or irritating.
Dosage: Check the packaging of the cleaning agent for the recommended dosage for the specific task you're performing. This is typically determined based on the weight or surface area to be cleaned.
Dilution: Based on the determined dosage, dilute the cleaning agent with water in the correct ratio. You may need a sprayer or a dilution tank for this purpose. Make sure you follow the ratio to avoid using too little or too much cleaning agent.
Application: Use the diluted cleaning agent to spray or spread evenly on the surface to be cleaned. For granular cleaning agents, you can apply them by evenly spreading them on the surface.
Scrub or Brush: Use a brush, scrubber, or suitable cleaning tool to scrub or brush the surface. This helps remove dirt and stubborn stains effectively.
Rinse Thoroughly: After cleaning, rinse the surface thoroughly with clean water to remove all traces of the cleaning agent. This is especially important if you've used a corrosive cleaning agent.
Storage: Store powder or granular cleaning agents in a dry, cool place, and always read the manufacturer's instructions on proper storage.
Remember always to follow the product instructions and ensure safety when using powder or granular cleaning agents.
Comparison with Liquid Cleaning Agents
Powder or granular cleaning agents and liquid cleaning agents have distinct characteristics and advantages. Here is a comparison between them:
Ease of Storage and Space-saving:

Powder or granular cleaning agents: Compact and easy to store. They are convenient for storage and transportation.
Liquid cleaning agents: Typically require more storage space, especially when storing large quantities.

Concentration and Dilution:

Powder or granular cleaning agents: Often need to be diluted before use, allowing better control over concentration and product conservation.
Liquid cleaning agents: Ready to use without dilution. This is convenient but can lead to wastage if not used judiciously.

Cleaning Performance:

Powder or granular cleaning agents: Often stronger at removing stubborn and adherent dirt or stains.
Liquid cleaning agents: Easy to use and suitable for everyday cleaning tasks but may require multiple applications for heavy-duty cleaning.

Convenience in Transportation:

Powder or granular cleaning agents: Lightweight and space-efficient, making them easy to carry for on-the-go cleaning needs.
Liquid cleaning agents: Typically require leak-proof packaging for transportation, which can be cumbersome.
Depending on your specific needs and applications, you can choose between powder or granular cleaning agents and liquid cleaning agents to best meet your requirements.
Real-Life Cleaning Agent Experiences and Applications
Conducting experiments with different types of cleaning agents:
High-Performance Cleaning Agents with Potential Health Hazards
Liquid Cleaning Agents: The cleaning performance of liquid cleaning agents often depends on the primary component of the product. Some liquid cleaning agents contain powerful surfactants that effectively remove oil, grease, and dirt.
Suitable for various applications, such as dishwashing, laundry, and floor cleaning.
Environmentally Friendly Cleaning Agents with Reduced Cleaning Power
Natural Cleaning Agents: Natural cleaning agents use organic and eco-friendly ingredients. While their cleaning power may not match that of strong chemical products, they are suitable for many surfaces.
Often used by individuals concerned about the environment and personal health.
Program: Free Trial of Cleaning Products and Experience Using Cleaning Agents
We are thrilled to announce our "Free Trial of Cleaning Products and Experience Using Cleaning Agents" program! This is an excellent opportunity for you to experience our cleaning products without any cost.
Participation is straightforward—simply fill out the registration form, and our sales department will contact you. After trying our products, please share your feedback with us so that we can improve our products based on your input.
Google Form: Link to Google Form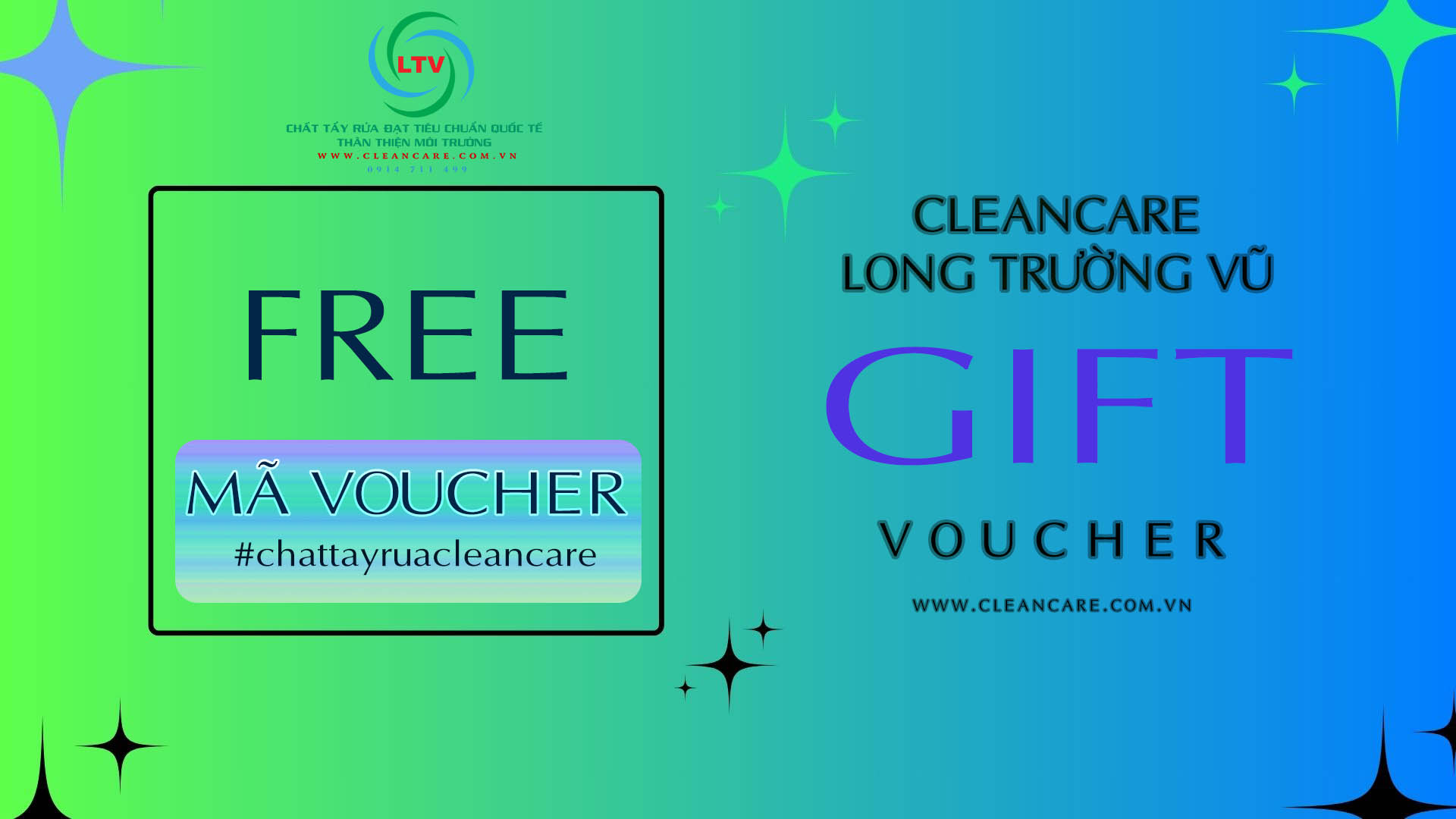 Join us in discovering the effectiveness and convenience of our cleaning products. Thank you for supporting us, and we aim to provide you with the best cleaning experience!
HOTLINE: 0914.711.499
Online Store Long Trường Vũ on E-commerce Platforms:
Main Headquarters:
HCMC Representative Office:
Address: 21-23 Nguyễn Biểu, Ward 1, District 5, Ho Chi Minh City
Phone: 0914.711.499
Quảng Ngãi Branch:
Address: 317A, Hai Bà Trưng, Trần Phú Ward, Quảng Ngãi City
Phone: 025.5371.9819 – Hotline: 0909.721.225
Đà Nẵng Representative Office:
Address: 50 Dương Khuê, Khu Mỹ An, Ngũ Hành Sơn, Đà Nẵng City
Contact: 023 6398 5829 – Hotline: 0917 721 227
Hanoi Branch:
Address: 36 – Lô 4, Khu báo Nhân dân, Đường Trịnh Văn Bô, Xuân Phương Ward, Nam Tu Liem District, Hanoi