EFFICIENT, FAST KITCHEN GREASE REMOVER – LTV O5404
After a period of use, stains such as grease and stubborn buildup gradually accumulate on the surfaces of appliances and floors. One of the most effective solutions to eliminate these stains is to use kitchen grease remover. With its special formula and outstanding features, this grease remover is becoming the top choice for many businesses, factories, and buildings.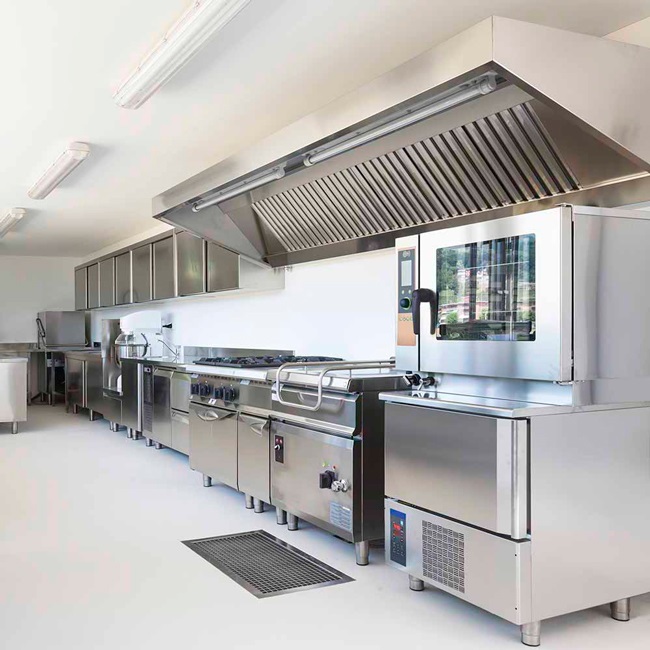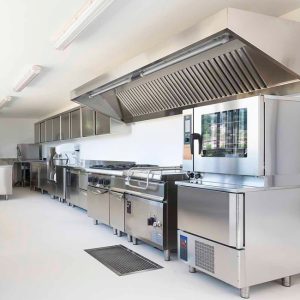 When to use kitchen grease remover? When using the kitchen, grease and other contaminants easily adhere to metal surfaces, appliances, tiles, etc. If not cleaned, accumulated stains can reduce the efficiency of the appliances, create unpleasant odors, and provide a living environment for harmful bacteria. Therefore, using a kitchen grease remover is necessary to remove contaminants and clean surfaces.
Kitchen grease removers can be used in various cases, especially when grease and dirt build up on metal surfaces such as ovens, gas stoves, induction cooktops, range hoods, etc.
All types of kitchen grease removers have strong cleaning properties and the ability to quickly remove contaminants. Therefore, when using them, it is advisable to follow the instructions and use the appropriate dosage. After cleaning, it is also important to rinse the surfaces to ensure safety for health and avoid affecting food and other equipment.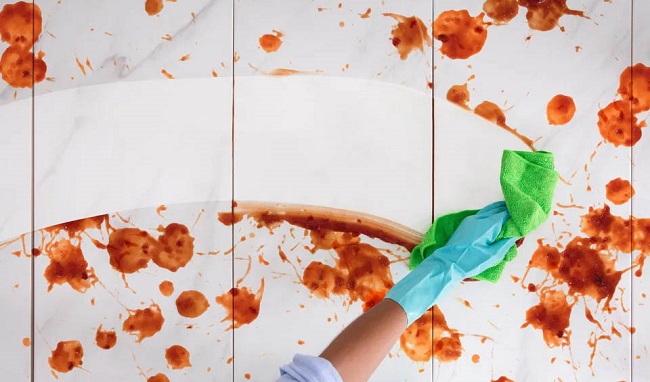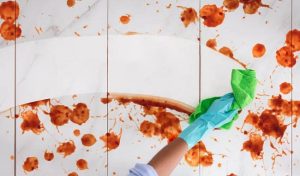 Introduction to LTV O5404 Kitchen Grease Remover
LTV O5404 kitchen equipment cleaner is one of the high-quality products developed by Long Truong Vu for removing grease stains and tough buildup on kitchen equipment. The product is widely applied in processing industries, effectively cleaning equipment such as cooking stoves, range hoods, stainless steel shelves/tables, tiled floors, stone floors, concrete, etc.
LTV O5404 grease remover is a light brown liquid that contains high-activity agents and a blend of biodegradable dispersants, which not only quickly removes stains but also protects equipment from harmful agents, keeping the kitchen surfaces shiny and new. With its superior cleaning ability, LTV O5404 is an indispensable product for quickly removing dust and grease in factories, large buildings, apartments, etc.
In addition, LTV O5404 is an environmentally friendly product that meets international standards such as ISO 45001:2018, ISO 14001:2015, ISO 9001:2015, etc.
Pricing for LTV O5404 Kitchen Grease Remover
We understand that the price of the product is always an important factor in the purchasing decision. Therefore, we offer the LTV O5404 kitchen grease remover at competitive prices that are suitable for each customer's needs.
For new customers, we have attractive preferential policies, especially for bulk purchases. In addition, we also provide good prices for regular customers and retail agents. If existing customers make large quantity purchases in subsequent orders, we offer preferential prices to help them save costs while ensuring quality.
However, as our pricing policy depends on the quantity of products ordered by customers and the timing within the year, to obtain accurate and specific prices, please contact us via the HOTLINE 0914 711 499 for detailed advice and the best market price.
Furthermore, to ensure customer satisfaction, we are committed to providing high-quality kitchen grease remover and the best customer care service. With our experienced advisory team, we will help find the best solution and suitable price for each customer's needs and budget.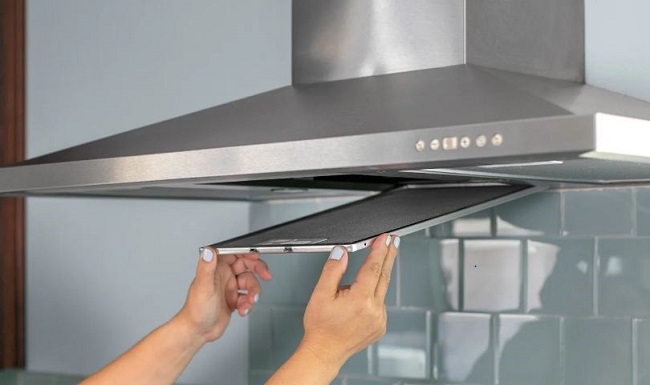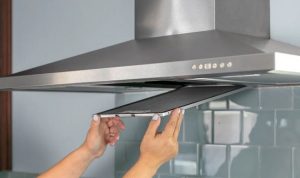 Instructions for using LTV O5404 Kitchen Grease Remover
To achieve maximum effectiveness during use, it is important to use the kitchen grease remover correctly. Here is a guide for using LTV O5404:
Step 1: Remove the equipment to be cleaned and wet the surface with clean water or perform preliminary spraying if there is excessive dirt.
Step 2: Depending on the level of dirtiness, prepare the solution in the appropriate ratio. Spray the LTV O5404 solution onto the surface to be cleaned. Ensure even coverage of the solution on the surfaces. After spraying, let it sit for about 10-15 minutes for the solution to penetrate and react.
Step 3: Use clean water to rinse the equipment, thoroughly removing any dirt stains.
Step 4: Visually check the equipment to see if it is clean. If there are still stains, repeat Step 1.
*Note: Avoid direct contact of the solution with the skin and eyes. Use gloves or other protective gear when handling. Store the grease remover in a dry, ventilated place, out of the reach of children.
Benefits of using industrial grease removers
Using grease removers is one of the most effective methods to remove stubborn stains on kitchen surfaces, but the benefits of using this type of solution are not limited to cleaning.
In industries, the use of grease removers plays a crucial role. They have the ability to remove dirt from metal surfaces, helping to increase work efficiency and prolong the lifespan of kitchen equipment, thereby minimizing repair and replacement costs. Additionally, they also possess disinfecting properties, killing bacteria and other harmful agents, ensuring a clean kitchen environment.
Furthermore, using grease removers saves time and effort in the cleaning process. Instead of using other methods such as wiping with a cloth, soap, or hot water, grease removers can quickly and effectively eliminate stubborn dirt.
Apart from the mentioned benefits, the use of grease removers also minimizes the release of hazardous substances into the environment, especially when using LTV O5404 – an environmentally friendly grease remover.
Through this article, we hope that customers have a better understanding of the importance of kitchen grease removers in cleaning equipment and surfaces. With the criteria of effectiveness, speed, and cost savings, we always prioritize the quality of our products and customer satisfaction. If you are interested in LTV O5404 grease remover, please contact us immediately via HOTLINE: 0914 711 499 for the best support and advice!