LONG TRƯỜNG VŨ ANNOUNCES RELOCATION OF BUSINESS ADDRESS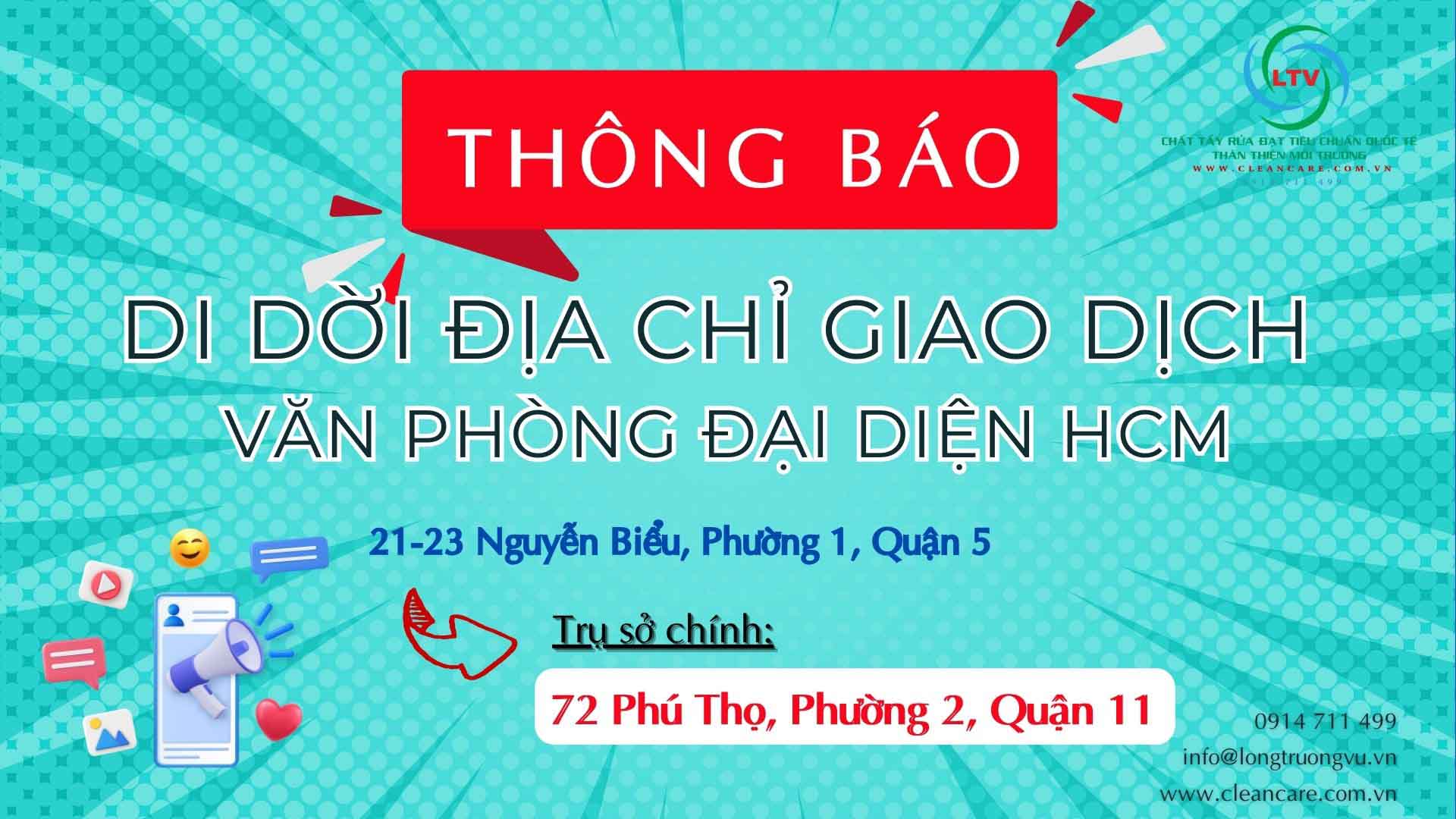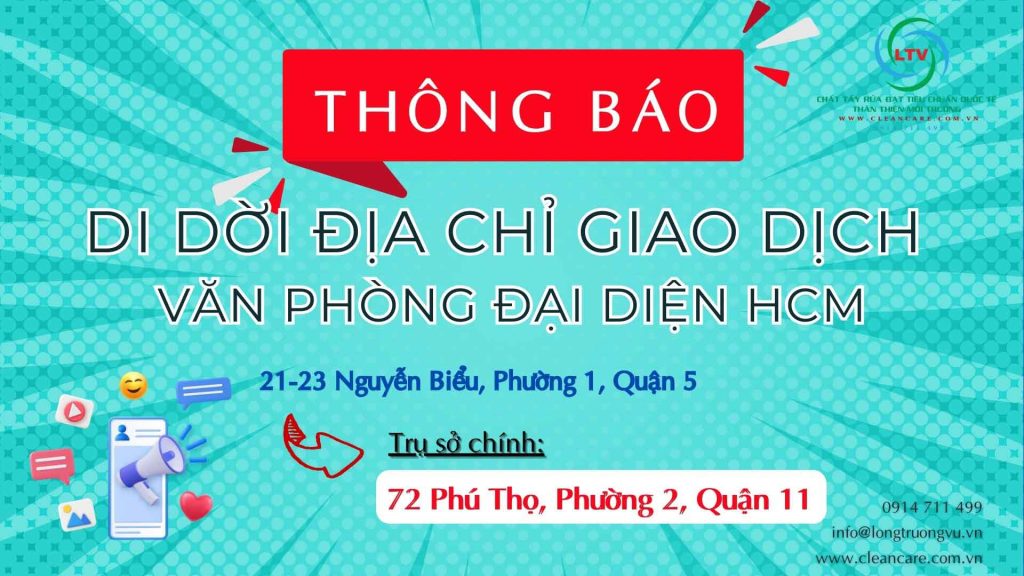 Relocation of the Representative Office of Long Truong Vu Environmental Technology and Engineering Company Limited to the Main Headquarters.
To: Valued customers and partners,
We are pleased to inform you about the relocation of our representative office to our main headquarters. This change is aimed at providing better and more convenient services for our customers and partners.
Relocation details:
Old address: 21-23 Nguyen Bieu, Ward 1, District 5.
New address: 72 Phu Tho, Ward 2, District 11.
We assure you that we will continue to provide the same high-quality services and dedicated support as before. Although the location is changing, this transition will help us enhance our work efficiency and interactions with our customers.
Other company information:
All other details such as the website, phone number, email, manufacturing plant, and other branches will remain unchanged.
During the transition period, we will ensure there is no interruption in the services we provide to our customers. All projects and transactions will be handled and managed as usual.
We look forward to continuing our collaboration and serving you best at our new office. For any questions or further information related to this relocation, please contact us through our HOTLINE: 0914 711 499.
We sincerely appreciate the support of our customers in implementing this change. We eagerly anticipate meeting you at the new location and promise to continue delivering the best value to you.
Yours sincerely,
Long Truong Vu Environmental Technology and Engineering Company Limited.