20th Anniversary Celebration and Lunar New Year Party of Long Truong Vu Company
On the evening of January 7, 2023, at the Sun Palace Restaurant, the 20th anniversary celebration of Long Truong Vu Environmental Technology Co., Ltd. and the 2022 year-end party took place, marking the remarkable development of the company from its early days of struggling to become one of the leading enterprises in the field of supplying detergents, water treatment, and anti-scale chemicals for boilers.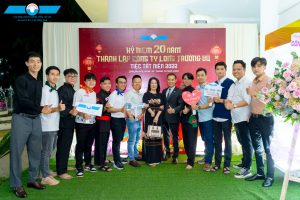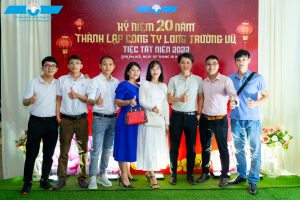 The event was attended by partners, customers, and all employees from the company's three branches across the country, as well as the company's leadership.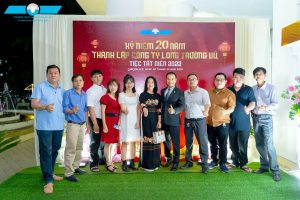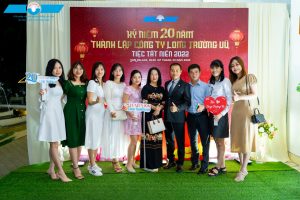 The ceremony began with a very special and vibrant cultural performance to welcome everyone. Immediately after the performance, everyone turned their attention to the large screen to review the formation and development process of Long Truong Vu through the documentary "Long Truong Vu – 20 years of formation and development."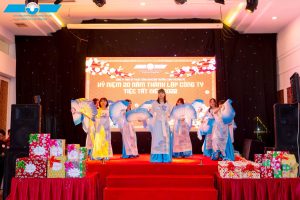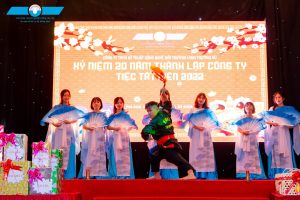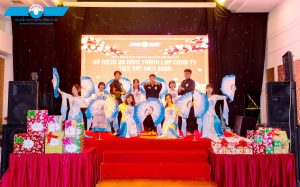 Link to the documentary: https://cleancare.com.vn/video/long-truong-vu-20-nam-thanh-lap-hanh-trinh-phat-trien-2002-2022/
Following the documentary, Mr. Nguyen Anh Vu, CEO of Long Truong Vu, delivered a speech summarizing the formation and development process of the company over the past 20 years. He also expressed his sincere thanks, on behalf of the company's leadership, to all partners, customers, and employees who have always trusted, supported, and accompanied the company during its journey.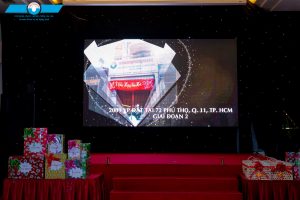 On this occasion, Mr. Nguyen Anh Vu, CEO of Long Truong Vu, emphasized that "the LTV team today is writing the journey of passion and dedication with solidarity, tightening the team; with a spirit of continuous work and creativity. The road ahead will have many challenges and difficulties, but surely there will be opportunities for LTV to continue to stride forward to become a leading supplier of "Professional Solutions for Anti-Scale, Corrosion, and Cold System" in Vietnam."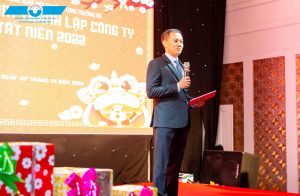 Mr Nguyen Anh Vu – CEO Long Truong Vu
During the ceremony, a gratitude ritual and commendation for outstanding employees of LTV over the past 20 years also took place. The efforts recognized through multiple generations of workers have proven the trust and determination to unite and develop LTV.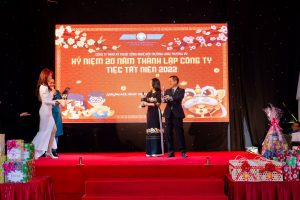 It can be said that achieving today's success is largely due to the relentless contributions and efforts of LTV employees. To acknowledge these contributions, the leadership has decided to award certificates of merit and commemorative medals to individuals who have dedicated their time and effort to the company's development.